In February 2011, I received a contract on a house for a couple that wanted to buy a house using USDA financing.  On February 9, 2011 I pulled credit and the wife, which makes most of the income, had a middle credit score of 571 which was with Experian. Her Equifax score was N/A (not enough to generate a score) and her Transunion was 640.  The husband had scores of 622, 649, and 612.  USDA requires the middle credit score to be 620 so the husband was fine but the wife score was way under. The closing was supposed to happen in 30 days which means I had to figure something our real fast.
The borrowers positive accounts included one $250 credit card with a balance of $14 and a few accounts that were in good standing but were paid off about 6 yrs ago and no activity since then.  Her bad accounts included 19 collection accounts.  The highest collection had a balance of $995 and the lowest collection had a balance of $97.  In addition, she had a foreclosure reporting from 5 years ago.
As I was sitting in my office brainstorming what I should do, a gentleman knocks on my door and asks if he can come in.  It turns out that he is representing a credit repair company which I have never heard of.  He asks me what he can do to earn my business.  I thought what a great coincidence.  Let me get his feedback on what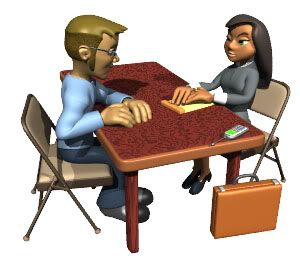 I should do.  I had some ideas that might work but I really wanted to hear what his take was on it.  I wanted to see if he was any different than the other credit repair companies out there.  As he was reviewing the credit, he suggested that we start disputing all the collection accounts in the hopes of getting them removed.  So I asked, "How long is that going to take?"  He said about 6 months.  So I looked and him and said I have 2 weeks to get her score up 50 points because she is under contract.  He looked at me as if I was crazy.  At that point I knew I was on my own if I was going to make it work. 
I knew that I was probably not going to be able to do much with her Equifax credit which had no rating and I knew that her Transunion was already high enough at 644 so my focus was getting Experian up from 577 to 620.  After reviewing the credit I realized that one collection account stood out from all the other ones.  I knew this collection had a lot of weight because it was only about 4 months old while the others were at least 3 years or older.  I also know that Experian gives you lots of points when paying off a balance if the account is fairly new.  I normally would never recommend for someone to pay off a collection account because in most cases it will drop their score but this was an exception that I knew would work.
I called the borrower and asked her to pay off the medical collection which had a balance $167 and to make sure that she gets a letter stating that they will delete or give her a receipt showing that it has a zero balance.  She went down to their office and made a payment but they refused to give her a letter and only gave her a small receipt with no account on it.  They absolutely refused to give her any additional paperwork but promised to mark it as paid.  I called the credit bureau and faxed over receipt from the borrower.  Two days letter I got a email that the receipt was no good because it did not have a account number on it.  They said they would call them to verify if the account has been paid instead.  Three days later I got another email saying that they called and verified the account as not paid. It turns out that the system does not update immediately.   I then asked my borrower to get me the name and extension of the person where she made the payment so I can have the credit bureau call that person directly to verify.  I then went back to the credit bureau and asked them to verify this account as paid directly with this person.  A few days later, I got an email that they verified this collection account as being paid and they have updated the records for Experian.
On February 23, I anxiously pulled another credit report praying that by paying that $167 medical collection was enough to get me 50 points.  As my new report was loading up, I knew that I would either be a hero or lose the deal.  My new Experian
score came in at 676.  That was a 105 point increase in a matter of 14 days.  I have to say that I was completely shocked that it actually went up that high. I didn't think that one collection had that much weight.   I got the file into underwriting and got an approval on it the same week.  I now saved a deal for myself, the realtor and most importantly I have a loyal borrower.
The key to credit repair is identifying which strategy needs to be used.  Going in and disputing every account is usually not the best answer. 
By Pete Torneanu
The Loan Doctors Team