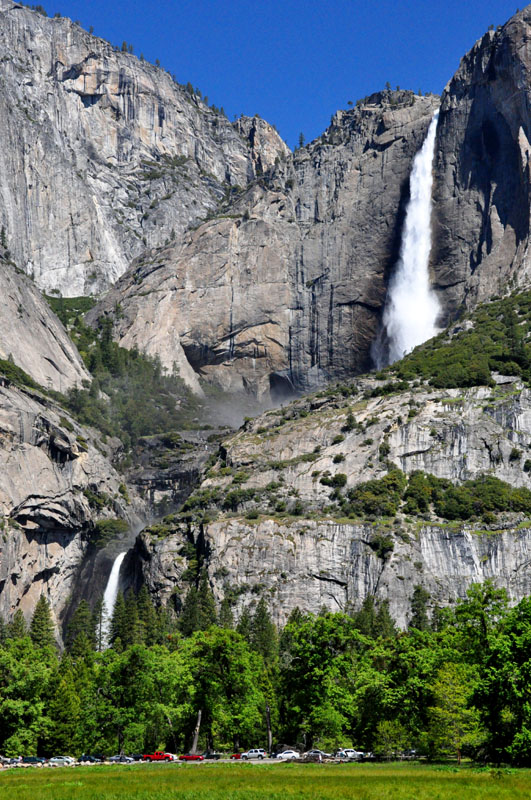 It's been said that Yosemite is the Crown Jewel of all America's National Parks. Having been there on several occasions, I can attest to Yosemite's majesty. However, several years of draught had turned down the water spigot on her magnificent waterfalls, and brought them to a summertime trickle.

Four years ago, I eagerly went with out of state visitors to show off Yosemite's grandeur, but found virtually no water plunging from atop Yosemite Falls. It was very disappointing.

But near the end of this long Northern California winter, laden with heavy rains and snowfall, I suspected facets and glimmer would return to Yosemite's waterfall bling once again. When 3 days of rain and snowfall hit the area this past weekend, I knew I needed to drive the 160 miles to witness the wonders likely visited upon my favorite of National Parks.

It was just a day trip. I left at 4:30 am this morning, and returned home awhile ago. I'm weary - but in a good way. I'll finish processing my photos tomorrow, but thought I'd tempt you with this one for now!