New survey finds significant investor interest in buying homes, and many don't expect to pay all cash. They're not planning quick flips, either.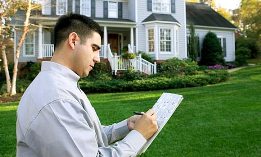 Who is planning to buy homes in the next two years?
Investors.
Already a significant share of people buying homes today, investors will be three times as active as conventional homebuyers in the near future, according to a new survey by Move.com.
"This data suggests today's climate is hot for investing and is attracting a lot of new people that don't fit the stereotypical deal-driven flippers that buy and sell properties quickly," Move Chief Executive Officer Steve Berkowitz said in a news release.
According to the survey, 50% of the prospective real-estate investors plan to hold their properties for five or more years, and only 11% expect to sell within a year of their purchase.
Though all-cash buyers make up a significant percentage of those buying homes today (31% in April), 75.5% of investors expect to borrow at least some of what they need. The survey didn't indicate how they'd accomplish that, but 57% of those surveyed said finding financing is a challenge.<!--EndofExcerptMarker-->
The investors expect the problems that conventional homebuyers are having getting mortgages will help them compete for the best properties.
"The fact that most real-estate investors plan on combining cash and credit for their purchases goes against the conventional wisdom that investor transactions today are mostly cash-only sales," Berkowitz said.
The survey echoes the findings of a poll by Econohomes, which reported in March that small investors were playing a key role in the market. "Our overriding conclusion from this report is that small, local investors are a critical ingredient in the recipe to solve the housing crisis and stabilize the economy as a whole," Econohomes concluded.
Here are some other findings of the Move.com survey on investors:
22% expect prices to rise in the next six to 12 months, 23% expect prices to fall and 53.5% expect prices to remain about the same.

59% are new to real-estate investing, and only 36.5% have made more than one purchase.

65.7% don't expect repair costs to exceed 20% of the purchase price.

48% expect a profit of 20% or more from their investment, or a 4% annual return over five years.

27% plan to buy a personal residence as their first investment.

30% are interested in buying retirement property as an investment.