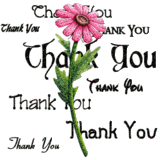 No one should claim the short sale process is simple, easy & quick….yet it's a very necessary component in stabilizing our market & enabling people to transition onto the next chapter of their lives.
We work long hours & dealing with banks can be incredibly frustrating at time, which is why I keep thank you letters like the one below that I just received from a seller in Atlanta who we recently helped successfully complete a short sale posted on the walls in my office as a constant reminder of whom we're helping. It helps to fuel the internal fire to push forward and find a way to be successful on each negotiation.
Time to keep fighting the good fight…..
"Hi Michael,
I do want to take this opportunity to thank you so much for all your diligent work in guiding me through a successful Short Sale. I understand that short sales require much more work for the realtor than a traditional sale and not all realtors are knowledgeable on the subject. But you fully understood the entire process and knew exactly what the banks would be looking for. You provided excellent guidance and council and were fully prepared to deliver to the bank/investor the necessary documentation to prove that we were delivering the best deal they could acquire.
I so much appreciate you continuing to negotiate after the bank asked me to sign a Promissory Note and pay a substantial amount of cash.
Your final negotiations were a success and I was so amazed that I went to closing not owing a penny and relieved that BofA provided a waiver so I never have to worry about them coming after me with a deficiency judgment.
Thank you again for your professionalism, guidance, and council. I have and will continue to recommend you to anyone looking for an outstanding realtor!
Best Regards,
Sherry"
So, if there's a "Sherry" in your life, or you identify personally with "Sherry" and are facing financial hardship and need assistance in avoiding foreclosure and negotiating a short sale in the Metro Atlanta Area, give Michael Neville a call (404)-310-8364 or drop an email (Mike@LiveInAtlantaGA.com ) .....let us do the heavy lifting, it's our pleasure to relieve peoples' burden & help stabilize our market in the process.
Michael Neville
Real Estate Consultant
Keller Williams Realty Atlanta Midtown
404-310-8364
www.LiveInAtlantaGA.com (website)
http://activerain.com/blogs/mpneville (blog)