Lower Madison River Recreation Areas Cause Parking Concerns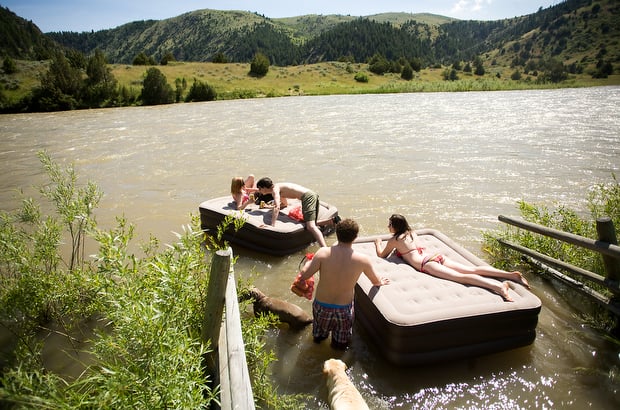 As the board shorts and bikinis repopulate the Madison River this summer, the agency that manages most of the land used by floaters is hoping to avoid the parking congestion that can spill onto Montana Highway 84 on busy days.
"We're concerned that the highway's right there. We just want people to be aware of the traffic patterns and that it is a highway with moving traffic," said David Abrams, spokesman for the Bureau of Land Management.
Land managers said the congestion can be avoided if river users take advantage of many river put-ins that dot the river on the popular stretch of river, particularly the California Corner, which is about a half-mile downriver from the popular Warm Springs boat launch.
"The two spots at either end of the river's popular floating route - Warm Springs and Black's Ford Fishing Access Site - are absolutely full while the public is overlooking those middle areas," said Matt Blocker, park ranger with the bureau's Dillon office.
Abrams said the Warm Springs launch can handle 95 single vehicles - fewer if trailers are parked there as well.
Meanwhile, the California Corner area can hold "upwards of 300 vehicles," Abrams said.
The area doesn't have a launch ramp, so only people with hand-launched water craft such as inner tubes and rafts can access the river from the area.
Eli Saum of Big Boys Toys, which rents inner tubes, said he encourages customers to carpool in order to ease parking congestion. But he said the bureau has been making the California Corner a more attractive option recently.
"With tubes and stuff it's fine," he said.
To find the area, look for the turnout from the highway just past the old bridge piling in the middle of the river.
Drivers who park in the "no parking" zone on Highway 84 along the Lower Madison River might be cited and their vehicles towed, the bureau stated in a news release.
Story and photos courtesy of The Bozeman Daily Chronicle