Short Sale Assistance|Los AngelesMunson Montejano Real Estate's Short Sales department is a group of real estate/property advisers, escrow agents and title representatives with the intention to streamline the short sale process. Our goal is to create a win-win scenario for "you", the homeowner and your lender. Our team of experts has helped countless distressed sellers through the stressful threat of foreclosure.
We close short sales and save homeowners from foreclosure where others fail. We will be very direct in telling you that we cannot guarantee we will save you from your "auction sale date" but we do have a 92% successes ratio. To date, the only reason we have not been able to successfully close on a short sale is because the seller has reached out to us too late.
In California, you have approximately 90 days (may vary from lender to lender) from the Notice of Default filed by your lender for property to be sold at property auction.
Getting the short sale process started now can stop foreclosure. If your intention is to stop foreclosure through a short sale then it is important that you start the short sale process sooner rather than later.
Our Short Sale Services are at NO Cost to you!
Contact us to schedule a free evaluation. We will never ask you for a single dollar to short sale your home. Your lender, not you, pays our fees. In fact, there is a very good chance we can negotiate $3,000 in relocation expenses on your behalf.
We are Certified Distressed Property Experts® monitoring the federal laws and regulations and promoting anti-scam and anti-fraud communications from various government organizations.
Call us now if you are ready to avoid foreclosure through the short sale process. Or you can fill out this confidential contact form here on line. Our consultation is free and confidential.
Call us: Locally (323) 216-9671 Toll free (877) 636-0444 Spanish (877) 431-4432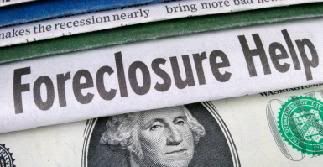 Short SaleTestimonial-From our Discreet and Confidential Short Sale Program-This testimonal was take directly from our Yelp Ratings. From all of us at Munson Montejano Real Estate, thanks Paul, it was a pleasure working with you too.
"One of the heaviest moments in my life was when I realized that I faced the very real possibility that I may lose my home to foreclosure. Not only was it a blow to my ego but I was really embarrassed that the neighbors would know about my situation. I decided that I wanted to salvage the most I could of my credit score and would go for a short sale. A friend of mine opened up to me and told me of the "discreet" or "stealth" short sale that her realtors had offered her. Those realtors turned out to be Stephen Munson & Luis Montejano and his team. They had generated enough bids from buyers in the first few days that my friend was out of her situation within 8 weeks and she did not have to go through a foreclosure. What really made me feel better was that they did not put up a for sale sign or indicated in any of their sales material that my home was a short sale. Stephen & Luis were very gentle and professional and made me feel comfortable throughout the whole process. They even directed me to the right sources to get my credit back on track. A special thanks to Monica for holding my hand (figuratively) many times throughout a very emotional time. Thanks guys for all of your help". Paul H. Los Angeles
---
Short Sales Los Angeles-Areas we cover:
Beverly Hills short sale assistance, Burbank help with foreclosures ,Canoga Park short sale help-,Culver City short sale Realtor, Down Town Los Angeles, Echo Park short ,Encino-short sale assistance, Glassell Park short sale Realtor, Glendale foreclosure help ,Granada Hills short sale assistance, Hollywood short sale Realtor- Los Feliz short sale listing agent- Mt. Washington short sale Realtor, North Hollywood help with foreclosures- ,Pasadena short sale help ,San Fernando Valley help with foreclosures ,Sherman Oaks short sale assistance, Silver Lake short sale listing agent, Studio City short sale listing agent ,Tarzana short sale Realtor, Toluca Lake short sale listing agent-Avoid Van Nuys help with foreclosures, West Hollywood short sale Realtor, Winnetka short sale assistance,
Don't see your neibhorhood? Don't worry, we serve these areas and more. Give us a call and we'll let you know if we can help you out or refer you to somone who does!