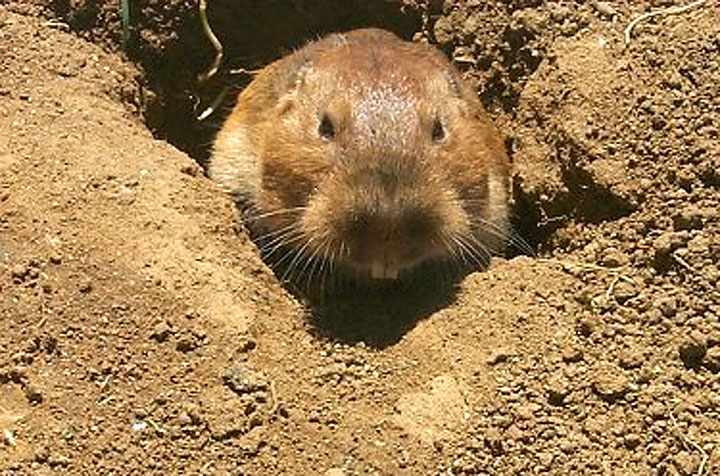 I am convinced the difference between a varmint and a critter, is the same as the difference between a weed and a flower. A varmint is a nuisance that is living where it isn't supposed to. . .Just like a weed!

Sometimes I don't understand Mother Nature's life mysteries. For example, I am currently doing battle out in my backyard. The enemy is a mole which has taken up residence under my back lawn.

Although popular wisdom is that moles are solitary critters, I'm having a hard time wrapping my arms around that concept based on the amount of destruction this little guy is supposedly doing all by himself. The lawn looks like it has been napalmed.

I have been trying to locate and chase down this illusive little monster for several weeks now. All to no avail. Why won't this little varmint show himself?

I am reminded of a local park, where a resident gopher (photo above) had the entrance to his tunnel right next to a picnic table. He would poke his head out periodically and allow park visitors to feed him a few bites and take his picture.

The gopher was really cute. I couldn't have harmed him even if I had found him in my own yard. But the unseen mole, with residence just under my lawn will be history if I can find him. Does anyone have a clue how I might do that?