I wanted to bring your attention to a great tool available to you. Rock Realty's 'Mortgage Calculator', linked below, can help you with your important mortgage decisions. Whether you are buying new or refinancing, this tool can help you determine: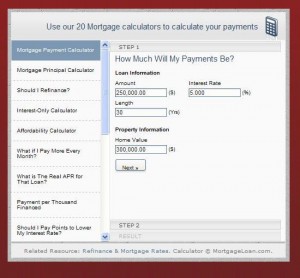 -Mortgage Payment
-Mortgage Principal
-Should I Refinance?
-Interest Only
-Affordability
-Paying More Each Month
-Real APR
-Payment Per Thousand
-Should I Pay Points
-How Much Income Do I Need?
-Rent Vs. Buy
and more...