I remember saying to myself, "A virtual office could never take the place of a real office." What a surprise it was for me when I first "walked into" a virtual office. After a one hour meeting in a virtual office, I felt exactly as I did when I attended a physical office meeting. Let me explain that, because if you haven't experienced a fully immersed virtual office (not a Webinar or GoToMeeting or a chat session), you might not understand what it is like.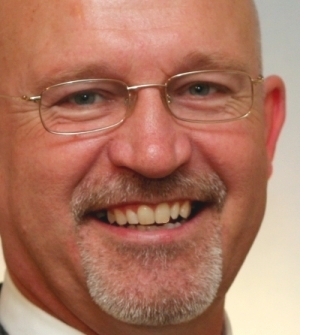 When I first entered a virtual office, I walked into the big conference room by using my mouse and walking forward, and it looked just like a theater with a stage and a podium and seating. One of the participants looked at me as I walked in and greeted me and introduced me to a friend just like we would in a physical office. We chatted for a minute, took our virtual seats, and then the meeting got started. I sipped on a gourmet cup of Starbucks Espresso at my computer. The speaker was at the podium and shared a slide presentation while he talked, and we were able to ask questions during the presentation. All of this was live and virtual. Later that day I realized that I experienced the same feelings as when I attended a physical office meeting of that nature. I learned what I wanted to know. I had great personal conversations with friends, made a new friend, and emotionally I experienced the same feelings. It was a real awakening for me. The virtual office is extraordinarily efficient and as personally satisfying as a physical office meeting. The difference was that I didn't have to drive for three hours one way to attend the meeting.
The reality is most agents have an office at home already. A computer with an Internet connection, a printer and scanner, and you've got an office. It's as simple as that. The argument is often made that some agents don't have the discipline to work at home. Okay, but it's not that hard to learn.
The virtual office is not just the office of the future, it is the office of today, and agents who are early adopters are getting on board. Many are earning 70% to 100% of their income through leads generated with powerful Internet marketing systems. I can tell you that building a successful virtual business is very satisfying, just as if I had built a physical business down the street.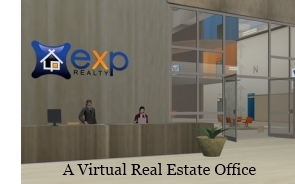 Why are we moving toward virtual offices from the traditional bricks-and-mortar? Because that's what clients want and demand. Because they are using the Internet to find their homes and their buyers' representatives. Because buyers want free information and they want it available 24/7 any day of the week. Because buyers want powerful online services and do not want high pressure sales or cold calls anymore. Because buyers are the consumers who determine what the demand is, and real estate agents and brokers must respond to the demand or buyers will go elsewhere.
Notice that it isn't the real estate industry that has decided to move the office from the bricks-and-mortar to virtual reality. It certainly isn't real estate brokers or agents who initiated this paradigm. It is consumers, particularly buyers who have made this happen.
This is nothing more than the American free enterprise system. Supply and demand. It's Adam Smith and Milton Friedman. Suppliers respond to demanders, not the other way around. Buyers want to be in control of their buying decisions and the entire process. Internet technologies have given consumers what they want--the power to be in control. The virtual office is a huge benefit to consumers and to real estate agents.
This has been a preview of my all new updated and expanded 2nd edition to The
New World of Marketing for Real Estate Agents
, which will be out in a few weeks. If you'd like to receive an email notifying you when it is available in the iBookStore as an eBook, email me.
By the way, if you would like a personal tour of the eXp Virtual office, let me know, and I'd be glad to show you around. Make sure you have a cup of coffee in your hand, because this is going to feel very real.