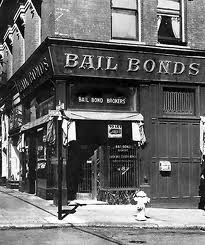 On August 23rd the San Jose City Council will be voting on an ordinance that will make it virtually impossible for Bail Bonds Offices to locate themselves in close proximity to the main jail. This ordinance was brought about by a handful of downtown residents who feel the bail bonds offices have a negative impact on their neighborhood and are occupying retail space that other businesses such as restaurants could be using. The purpose of the ordinance is to disperse the bail bonds companies throughout the city and away from the jail.
The jail and bail bonds offices have been located in this area for over 40 years. No matter what city you are in, bail offices are located in close proximity to the jail, similar to Rental Car Businesses and Hotels that locate in and around airports. Many residents that are pushing for the ordinance have moved into the area with full knowledge of the jail and businesses surrounding them, but wish to change it after the fact. Further, the City Council will be voting on an item that will displace many businesses without actually substantiating any allegations that the businesses have a negative impact on the neighborhood.
Granted I am biased in this matter because I'm a bail agent, but clearly this is a case of the "not in my backyard" mentality. This is a very narrow perspective of my industry based on stereotype and sheer ignorance. If passed by the City Council, they will be placing an unfair burden on small businesses during a time of economic uncertainty. This unfair targeting of an industry and unnecessary regulation is a scary proposition that perpetuates the growing belief that government has grown too large, they are over reaching and are finding frivolous reasons to justify their existence.