Faye Dunaway is being evicted from her RENTcontrolled 1 bedroom NYC apartment BECAUSE SHE DOES NOT LIVE THERE. She has rented the apartment since 1994 for a little over $1,000 per month.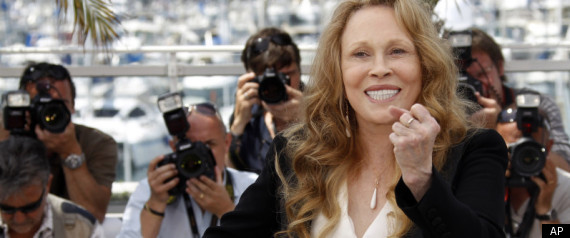 Her grown son has stayed in the apartment over the years and recently tweeted that he does NOT live in NYC; however, Dunaway owns property in CA, is registered to vote in CA, has cars registered in CA and has a CA driver's license. Meanwhile, after a similar case a few years ago, Dunaway signed a lease that ended July, 2011. When she did not vacate the apartment, her landlord filed for her eviction on August 2.
Since there appears to be a 3 hour time difference between NY and CA and she just learned of the suit on the internet, she has started leaving voicemail messages for NYC press and media that she will fight the eviction because the apartment has water damage and mold potential (Affectionately known in NYC rent control circles as the Biance Jagger defense) AND she had her attorney call the landlord's attorney and offer to talk about a settlement for her departure.
MEANWHILE, I am wondering if La Dunaway's publicist sees the POOR TASTE in Dunaway's fighting an eviction from a home she does not live in WHILE many of her fans are having to fight to stay in the home they DO live in?
Here's hoping she can be EVICTED and the landlord can REGAIN possession of his property and RErent it to a family who deserves it at $2,000 per month.

http://www.reuters.com/article/2011/08/12/us-dunaway-idUSTRE77B2SP20110812