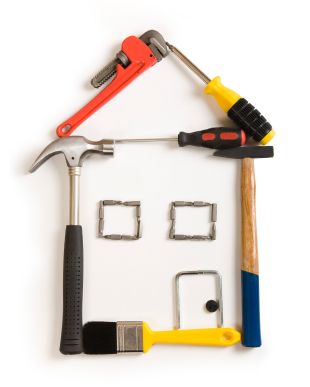 There is a dramatic difference between deferred maintenance and a "fix 'er upper". When I take a listing, I try to go through the home paying close attention to detail. I like to know all about the items that I feel materially effect the value of the property. I also like to know about those items that may not necessarily effect the value of the property but may make the property a little more difficult to sell vs. a comparable home for sale in the neighborhood.

If a home is a handyman special or a fix 'er upper, the Buyer is coming in with the expectation that the home needs a lot of work. Deferred maintenance is a different story, however. When it's evident that a home has not been maintained, then it cuts into the saleability of the home and/or the maximum sale price a Buyer is willing to offer for the home.

While you may think that an old paint job may only reduce the price by a few thousand dollars, the Buyer may not want to go through the hassles of repainting because the "other homes available in the neighborhood" are move-in-ready.

So, here are my thoughts:
If it's broke, fix it
If it's old and effecting the sale price, consider replacing it (keeping in mind your return)
If it's ugly, be prepared to sell the home for less
In this market there are a lot of homes competing for that one "special Buyer". You must do whatever you can to entice each and every person walking through the home to want to purchase your property.

NOTE: I am not saying that you should replace a kitchen prior to putting your property up for sale as you would likely not see enough return to justify the expense. But, if you are planning on living in a home and enjoying the improvements you make, you may be able to justify the expenditure when you sell later as the property may sell faster.