Kanaya, 505 South Orange Avenue, Sarasota, Florida, 34236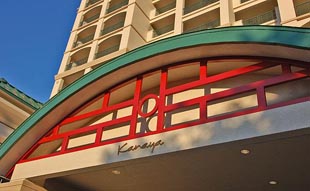 Include Kanaya condos for sale to those properties in the Sarasota real estate market where a healthy and active lifestyle is the primary offering. The developers of this condominium at 505 Orange Avenue employed both Oriental principles and Western methodologies to create the residential units that discerning home buyers desire.
Through the feng shui philosophy popular in the architectures of the Orient, the free flow of positive energies was incorporated into the construction of the Kanaya residences. The luxury of space, for example, is emphasized by the units' high ceilings, a parameter that guides many feng shui experts.
The floor plans of each of the condos for sale at Kanaya go at around 3,000 square feet, comparatively wider than the typical Sarasota condos for sale. A Kanaya home with such a square footage indeed is a delightful find at a quoted price in the mid-$900s. Along with its luxurious three-bedrooms and three and a half baths, this property carries with it some of the best features in condo development, such as humidistats and positive ventilation. The insulation of the building, moreover, is made of non-formaldehyde construction materials. Likewise, the condo has a modern air-conditioning system design to resist mildew and reduce electromagnetic fields.
The full flavor of amenities in condominium living are likewise included as primary draws to Kanaya condos for sale. The condominium has a well-designed entrance lobby that at once charms with its saltwater aquarium and Japanese garden. In-house recreational facilities include a 60-foot pool with spacious deck and barbecue grill. There are two fitness gyms—one for traditional cardiovascular training and the other for yoga and Pilates. In addition, there's a rooftop terrace and pavilion for parties and social gatherings. The condo complex likewise features two lush outdoor gardens.
There are numerous points of interest around the condominium providing added enticements to own a property at the Kanaya. In the condo's immediate area between Mound Street and Fruitville Road, there are many establishments for shopping and dining. Some of the choices within a short distance from this area include the Whole Foods Market, Anna's Restaurant & Deli, and Mattison's City Grille. Nearby entertainment venues include the Burns Court Cinema and the Golden Apple Dinner Theater.
Access to outdoor recreation is as easy and convenient at the neighboring bayfront Island Park. Some the great activities here include biking, rollerblading, or walking around its Marina Jacks Trail which offers scenic views of the Sarasota Bay.
Equally charming options are only minutes away across the Ringling Causeway. The choices come in some 130 boutiques and shops at the St. Armands Circle where dining venues also abound. The nearby beach offerings are also exquisite for within the immediate vicinity are those at Lido and Longboat Keys that conjure a lifestyle akin to that at the Kanaya.