The passing of Steve Jobs, leaves behind a legacy that most tech innovators would agree is on the same level of Thomas Edison's legacy. Steve Jobs left college at the age of 21 to begin his business and passion out of his parents garage. Within four years (age 25), he was already a multi-millionaire.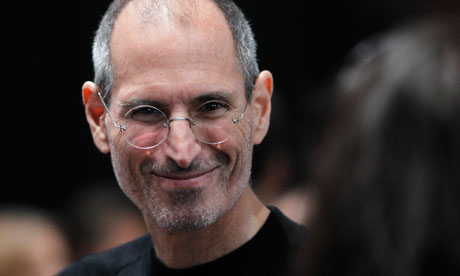 Most of his peers, followers, customers and friends also believe in Steve Jobs passion to leave the world in a better place than when we arrived. That's how all legacy's worth noting originate and those are the people he best related to in life. Most people feel Steve Jobs successes originated from his unique creativity of designing just about everything Apple likes such as: the iPhone, the iPod, the iPad, iMac, iTunes, Mac Books Pro, the app store and the list goes on and on. I believe Steve Jobs successes go beyond the level of his creativity of tools, toys and gadgets that literally did change the way people play, work and communicate, listen to music, create music, market music and sell music.
Steve Jobs successes that originated in the garage of his parents revolved around the 3 pillars of any successful company, organization or business person. I'll bet he learned that before college. For every new innovation Steve Jobs originated, he ensured the product was a quality product first. Then he made sure it was trustworthy and last beyond its' functionality. Finally, he ensured like-ability of the product even before it was publicly available by planning and pre-marketing his own product amongst his past clients/fans/followers. Steve Jobs literally created his own social networks before his competition knew about their effectiveness in business.
Apple is on tract to overcome EXXON as the most valuable company in the world and Forbes lists Steve Jobs net worth of over $8.3 Billion. Interestingly, Steve holds the highest net shares of Walt Disney Company and Walt Disney also changed the world in a great way. As someone who has never purchased an Apple product, I've followed, liked and engaged in as much of Steve Jobs innovations more so from the methodology of marketing. Great innovators, entrepreneurs and people make the key 'Shifts' in life to engage others in a like-able, trustworthy fashion while delivering a quality product.
Steve Jobs touched many peoples lives by the quality products he created. However, his legacy impacts so many more people by innovating and shifting into action those 3 pillars of engagement with others. Thank you Steve Jobs for teaching us that at the young age of 56.
In closing, I'll leave you with a quote Steve Jobs delivered during Stanford Commencement in 2005. His Quote is on 'Work'.
"Your work is going to fill a large part of your life, and the only way to be truly satisfied is to do what you believe is great work. And the only way to do great work is to love what you do. If you haven't found it yet, keep looking. Don't settle. As with all matters of the heart, you'll know when you find it. And, like any great relationship, it just gets better and better as the years roll on. So keep looking until you find it. Don't settle."