MARKET YOUR HOME AND RENT RIGHT AWAY
Every real estate market requires that a home be showcase in different arenas giving you the most exposure and attracting more prospect although all you need is 1, but having the opportunity to chose which is the one makes things a lot easier. This is what I do with each of my Sellers or Homeowners that are ready to sell or rent their home.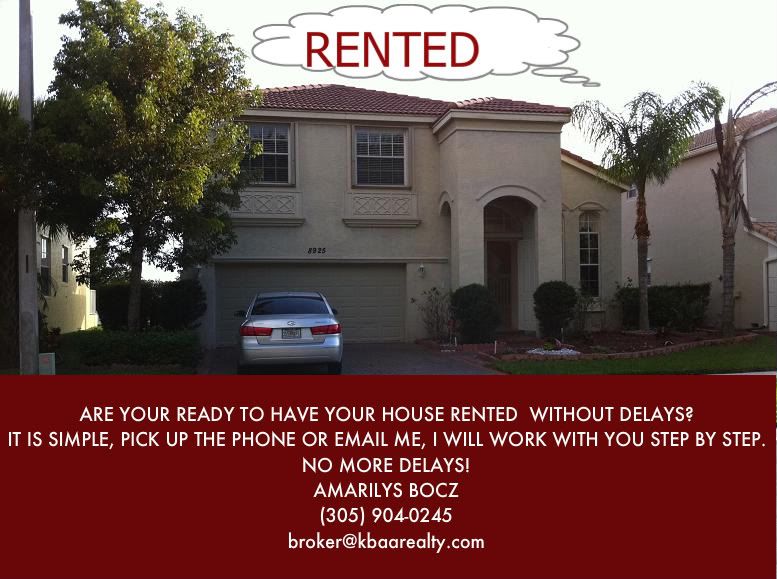 Testimony from homeowner for the home listed here: having you work for us was such a great investment; you facilitated everything with such professionalism. Being so far from the house and not having to worry about the process was a great relief for us. Thank you for your help. It was a great experience.