1210 Woodcrest Drive Manchester, TN 37355 Home For Sale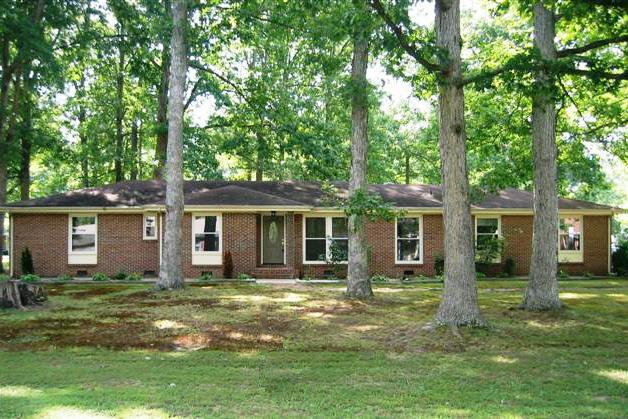 This well-maintained, recently remodeled, home is located in a quiet neighborhood just waiting for you. The home is situated on a half acre lot that is entrenched with mature shade trees and detailed landscaping. This four bedroom, two bath, all brick home has been updated with new windows, HVAC system, built-in appliances, refinished hardwood floors, garage doors and is move-in ready. The oversized living room features gleaming hardwood floors and new tilt-in floor to ceiling windows. The kitchen offers an abundance of cabinets, tile flooring, tiled countertops with backsplash, and new built-in appliances. The dining room has new carpet and is spacious enough to entertain all of your guests. All of the bedrooms feature hardwood floors. The master bedroom has a large closet and a full bath with titled flooring and shower. The hall bath has been completely redone; just take a look at the newly glazed tub. The home has a rear entrance attached two car garage with plenty of room for storage. You can't help but notice the detail and care put into this home the minute you walk through the door. Priced to sell at $129,900!!! Call today for more details
Manchester, the county seat of Coffee County, is approximately 64 miles southeast of Nashville and 69 miles northwest of Chattanooga. The recent U.S. Census revealed that Manchester has grown 21.8% from a population of 8,294 to 10,102, and Coffee County has soared past the 50,000 mark to 52,796 – up from 48,014 in 2000.
The Manchester Parks and Recreation Department, locally referred to as "The Rec Center," offers a state of the art 69,000 sq. ft. indoor recreation complex containing two indoor pools, an outdoor leisure pool, racquetball courts, wellness room, spin room, gymnastics, aerobics, gymnasium, walking track, and casual care nursery. The beautiful parks of Manchester contains 85 acres of land in three major parks, Fred Deadman Park, Dave King Park and Rotary Park which are all nestled along the attractive Little Duck River. These parks contain ball fields, tennis courts, a skate park, our Little Duck River Greenway, picnic pavilions, the Ada Wright Community Center, horseshoes, and playgrounds.

Hiking, camping, golfing, or fishing in Manchester, the choice is yours. Old Stone Fort State Archaeological Park is an 876-acre park that offers a variety of activities including fishing, camping and hiking. Looking to play a round of golf, visit WillowBrook Golf Club. This course contains 6 ponds and 52 bunkers and is sure to challenge players of all levels. To complement the well-conditioned Par 72 Championship Golf Course, WillowBrook offers a classically designed Clubhouse that provides a full range of golfing services, and the delectable onsite restaurant Boskey's Bar and Grill. If you're looking for some of the best fishing in Tennessee, Normandy Lake should rank high on your list. The lake is 17 miles long, it's a great place to boat or ski, but be aware there are no public marinas. Normandy Lake is home to more than 500 species of aquatic life, which includes fish and insects. Some of the fish with the largest populations include smallmouth and largemouth bass, bluegill, spotted bass and longear sunfish. Another option for fishing would be Woods Reservoir. Woods is located at Arnold Air Force Base and is open to the public. Woods Reservoir is stocked by the Tennessee Wildlife Resources Agency with walleye, and is also one of the best crappie lakes in the state.
In Industry, Manchester offers Arnold Engineering Development Center (AEDC) as the most advanced and largest complex of flight simulation test facilities in the world. A major employer for area residence since the 1950's, the center operates 58 aerodynamic and propulsion wind tunnels, rocket and turbine engine test cells, space environmental chambers, arc heaters, ballistic ranges and other specialized units for the United States Air Force.
Manchester also offers Music, Wine, meetings, and more. Manchester, Tennessee is the home of Bonnaroo; a four-day, multi-stage Music and Arts Festival held on a beautiful 700-acre farm every June. Bonnaroo brings together some of the best performers in rock and roll, along with dozens of artists in complementary styles such as jazz, Americana, hip-hop, electronica, and just about any contemporary music you can think of. An award winning winery, right here, we have that too. Located off Interstate 24 on Exit 111 you will find a little taste of bliss at Beans Creek Winery. The Manchester – Coffee County Conference Center offers over 13,000 square feet of flexible meeting and banquet space located behind the Holiday Inn Express. The facility is located just off Interstate 24 on Exit 114. The Manchester-Coffee County Conference Center is capable of handling any event, Seminars, Trade Shows, Wedding Receptions, Company Parties, Board Meetings, or Banquets.
I specialize in helping buyers and sellers in Manchester TN Real Estate and surrounding counties Middle TN Real Estate.
Buying, selling, or building a home, contact me today at 931-273-2332 or ExitWithAndrea@gmail.com.
ExitWithAndrea.com is your one stop source for all of your Manchester TN real estate needs!

Andrea Farless
Realtor
931-273-2332 Cell
http://www.exitwithandrea.com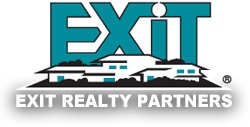 Exit Realty Partners | Manchester | TN | 37355 | 931.723.3300
Each office independently owned and operated.