While there are many things you can do to help sell your home in Franklin, TN (staging, pricing it right, make it easy to show, keep it clean, professional pictures, etc.), there are a couple of MAJOR THINGS all homeowners need to do...
BE REALISTIC.
Yep. I said it. This economy applies to you. You aren't going to be able to sell high and buy low. But, if you are realistic, you will be able to sell relatively quickly (and, by doing so, net more than those who are holding out for a higher price).
What do I mean?
In the last 2 months I've written 8 contracts (NONE of the Seller's were willing to come down to where they needed to be!) Were they lowball offers? From the Seller's prospective, maybe so. Based on comparables, not really. ALL but 1 of those homes are still sitting on the shelf. That one has been withdrawn.
Each of these seller's were short sighted and not well advised. Each could be living in their new home and no longer dropping cash into their current one. As we head into winter (when the market tends to slow), they are now looking at another 4-5 months of payments, carrying costs and showings. In one case, where the absorption rate showed a 4-8 YEAR supply, they are looking at not selling their home for a very, very long time. In my opinion, the agents for these sellers failed them. How? By not managing their expectations or explaining the "big picture."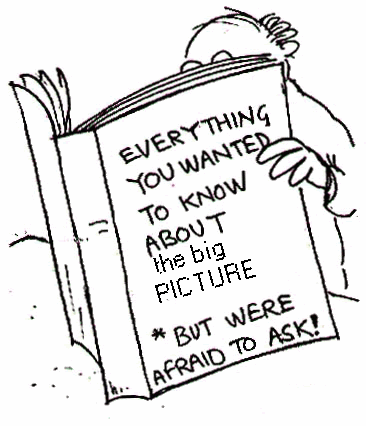 FOCUS ON THE BIG PICTURE
What is the big picture?
1. Your first offer is usually your best offer... WORK IT. Don't assume just because one person wants your house, someone else will.
2. The longer it sits on the market, the lower the offers will be. The first question out of many buyer's mouths is "how long has it been on the market?" The answer to this question is often a big consideration in the price offered. Many buyer's think "Long time on the market = desperate sellers" (whether it's true or not!)
3. Consider your Carrying Costs. Let's assume your mortgage payment is $2000/mo and insurance/taxes/utilities are another $1000/mo. If your home is on the market for another 6 months, you've just thrown $18,000 into a hole. Wouldn't it be better to come down $15,000 on price and sink that extra $3000 into your new home?
4. Work other angles! Money isn't always the 1st concern of a buyer or seller. Time, repair concerns, etc are often in the forefront of a buyer/sellers' mind. For example... If a Buyer wants a 2 week close, do it. Will it be stressful? Heck yes! Will it be worth it in the long run. You bet! Don't lose a buyer because it's going to be "too hard" to move quickly. Another example... buyer wants you to pay for all repairs. Negotiate what you can. Pay for the rest. Why shouldn't you? You are the one who deferred the maintenance, why should the buyer have to pay for it?
5. Manage your expectations. I'm forever coming up against the statement "I could have." "I could have sold 3 years ago for $700,000" Coulda, shoulda, woulda... What matters now is now. "Coulda" money is like a Publisher's Clearinghouse Check. It's only real if you can cash it in (or if you used that "coulda" like an ATM). Would you pay more for a house because the seller's COULD have sold it 3 years ago for $xx? No? Well, neither will your buyers.
6. Profitability. Focus on the over-all profit, not just the profit/loss you receive from your present home. Let's assume you are "moving up" in the world. You want to sell your $200,000 home and buy a $400,000 home. Unfortunately, in this market, you are having to "take a hit." Let's assume that "hit" is 10%. Yikes! $20,000?!?!? Yep... just wait. Remember, we are in a market where many homeowners are underwater by 30, 40 & 50% (not to mention all the foreclosures and short-sales). So, let's assume you find one of those $400,000 homes which is under by 30% (-$120,000). When the market turns around, and homes head back up to where they had been, you just made $120,000 in equity (instead of regaining the $20,000 you had previously lost had you stayed in your current home). Sometimes, selling low and buying low can work to your advantage.