Rare commercial property investment opportunity in Paducah KY - 201 Broadway. The cornerstone location for downtown Paducah, with lots of historical interest coupled with a huge potential profit.
Once in a long while, a truly great "no-brainer" investment opportunity comes on the market in Paducah KY. This is one of them.
I received a call from a movie company that had purchased this property a couple of years ago in the process of making a movie, and was asked to dispose of it for them now that they are finished with the project. I had never been in the building, and when I
walked through it for the fist time, I was astonished. It's the only building I've ever entered in downtown Paducah that made me think, "Hey, I could live here."
What jumped out at me were three full-floor apartments that are absolutely stunning. In addition to being really gorgeous, each apartment is 130 feet long and every window has an incomparable full-on view of the Ohio River. And,
each has it's own key-operated entrance from the elevator directly into the apartment. The property is within walking distance of several of Paducah's best local restaurants, the Quilt Museum, Market House Theater, Maiden Alley Cinema and the Carson Center. What a desirable lifestyle!
My second thought was, "This building needs to be condoized!"
After a bit of research I learned, to my surprise, that condoizing is not a complicated process. What was now a so-so property, could easily be converted into a highly-profitable condo situation. Here's what makes it a once-in-a-lifetime investment opportunity.
A couple of weeks into the project, I received an email from the movie company saying,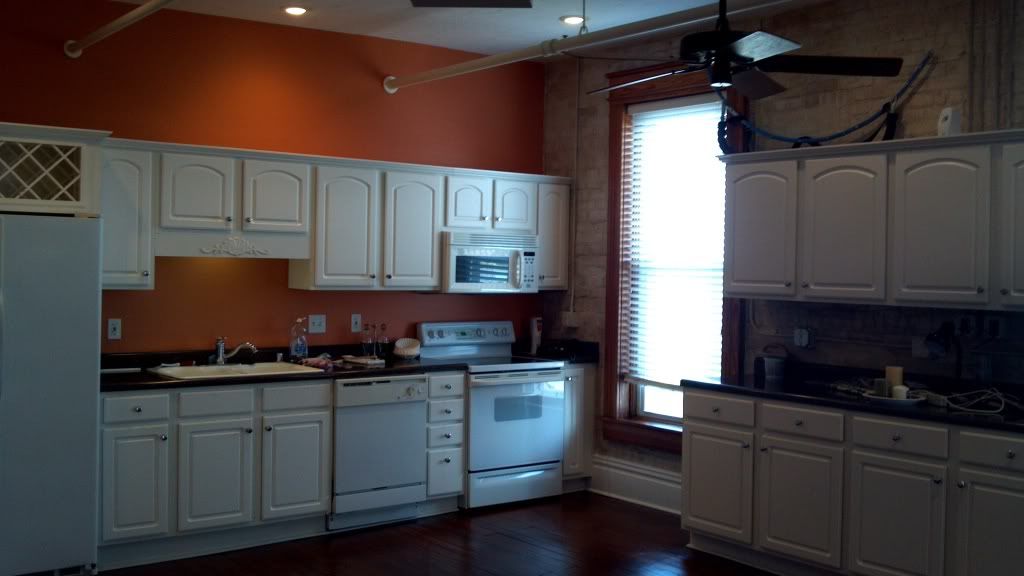 "We have re-considered and just want to dispose of the property as quickly as possible."
I already had an interior decorator working on a plan to give the condos a "WOW" factor that would make a prospect think, when they walked in, "This is the most wonderful apartment I have ever seen. I just have to live here."
Obiously, I really hated to lose the most interesting and fun project I have been involved in for a long time, but my job is to "get 'er done!"
The good news is YOU can step into a simple investment, with less than $10,000 in paperwork left to do, and realize about a 50% return on investment, according to my estimates. Not bad.
This property is listed for $985,000, which is about a half-million dollars less than it will likely sell for in five condo units (see disclaimer below). It consists of five floors, plus a roof-top deck that provides a spectacular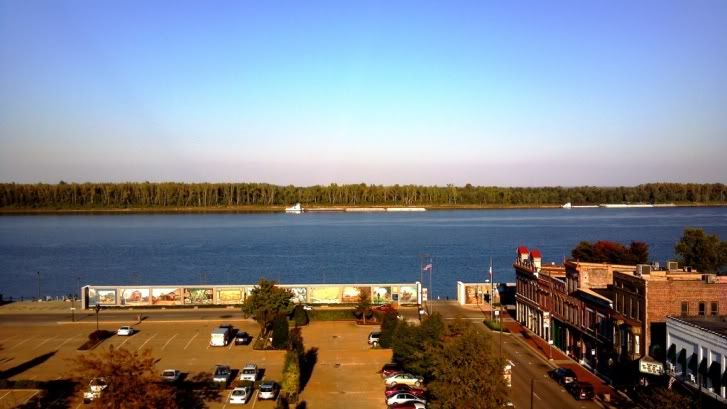 panorama view of the downtown Paducah riverfront and the Ohio River.
Here's a short synopis:
1st floor - Foyer entry for the elevator to the upper floors, a ground-floor apartment, and two office condo units. Both the apartment, with private exterior access, and the front office conto, have mezzanine areas. Estimated sale pirce of 1st floor apartment condo - $145,000. (Subject to current short-term lease)
2nd floor - Five spaces, which could be offices, two common restrooms, a kitchen area, and an unexpected, huge bathroom with whirlpool tub that is as large as a bedroom. This floor could be used for offices, and it is also set up for a Bed & Breakfast operation.
Estimated sale price of 1st & 2nd floor condo - $200,000 (Estimated sale price reduced to account for a free lease to the Paducah Symphony Orchestra for a period of five (5) years that would resrict income during that time period)
3rd floor - Full-floor apartment. Estimated sale price - $400,000
4th floor - Full-floor apartment. Estimated sale price - $425,000
5th floor - Full-floor apartment. Estimated sale price - $450,000
Roof-top deck, for common use, is accessible from all floors & includes a mini-kitchen area & wrought-iron railing with decorative light fixtures. Great parties!
It's not difficult to see the potential profit in purchasing this property, finalizing the condoization and selling the condos. i'll even handle that part for you. All you have to do is write a check ;)
Or, if you're as taken with the apartments as I am, this would be a great opportunity to retain an unmatchable condo to live in, free, with no income tax burden on the profit ;) Hmmm. (Might want to confirm that with your CPA)
This marvelous opportunity won't last long. Call me TODAY - 270-217-1222 - and let's take a look at it!
Remember my job is to "get 'er done!"
Disclaimer: The potential sales figures are only my estimates for the purpose of illustration of the investment potential for this project. I have no actual data to support these estimates, other than similar unit sales in nearby buildings, and cannot guarantee the accuracy of my figures, the availability of qualified buyers or the possibility of actual sales. Any prospect is expected to perform his or her own due-diligence to determine potential profits and feasibility of the project prior to making an offer on this property.