RESULTS IN 20 MINUTES
The other day I saw this heading on a magazine. " RESULTS IN 20 MINUTES" Of course, I opened the magazine to read the article. While I read how I could change my body in ONLY 20 minutes, I could not help but laugh about the impatience in all of us. Okay, most of us....
When I think about how I am going to market my Northern Virginia properties to sell,
or how am I going to get a featured blog, or how I can make a million bucks,
I can easily attach the word "fast" to every one of those thoughts.
How can I market my properties to sell, FAST, how can I make a million dollars, FAST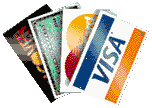 I know I am not alone here, either. If I were alone, Mens Fitness, or whatever the magazine was I was looking at, wouldn't be using that Title on their cover. Think about some of the Headlines that catch our attention. RESULTS FAST, is definitely up there with, "Oops, Brittney did it again" headlines.
We all want that quick fix. Whether it is losing weight, or gaining success, we ALL want it fast. I often joke with my friends about all of the infomercials on TV selling the "get rich quick scams" and how many people are still buying it.
Basically, if you want to get rich quick, sell a book or video that teaches people how to get rich quick and you will be on your way.
Now, what does any of this have to do with anything? This just makes me stop and think about our expectations in this business and how realistic they really are.
Why are so many agents getting out of the business? Is it because the money isn't as easy as it once was? I have to guess that is a huge part of it. I know several agents that have been in the business a long time and although, even they say, "this is the worst they have ever seen", they are still in the business. Why? because although this may be the worst they've ever seen, they also understand that there is no such thing as "RESULTS IN 20 MINUTES."
They understand that It"s TIME OVER DISTANCE That is key in succeeding.
ASK ANY TRAINER, TIME OVER DISTANCE=SUCCESS!
I LOVE THE CHALLENGE OF THIS BUSINESS.
I Only See SUCCESS!!!
Marla Schwarts and me at the 2007 Muddy Buddy.. Fun Times!!!