Ugly ceramic birds can be had birds can be had all day long at flea markets, garage sales, and thirft stores for anywhere from 25 cents to 2 bucks.
I love to snatch them up and spend two minutes repainting them with black Ceramicoat craft paint.
Birds belong in the Pefect Accessory Catagory. They are gender-neutral, age-neutral, and work in EVERY ROOM!
They look great in:
Bathrooms
Bedrooms
Kitchens
Offices
Living Rooms
Guest Rooms
Hallways
and so forth.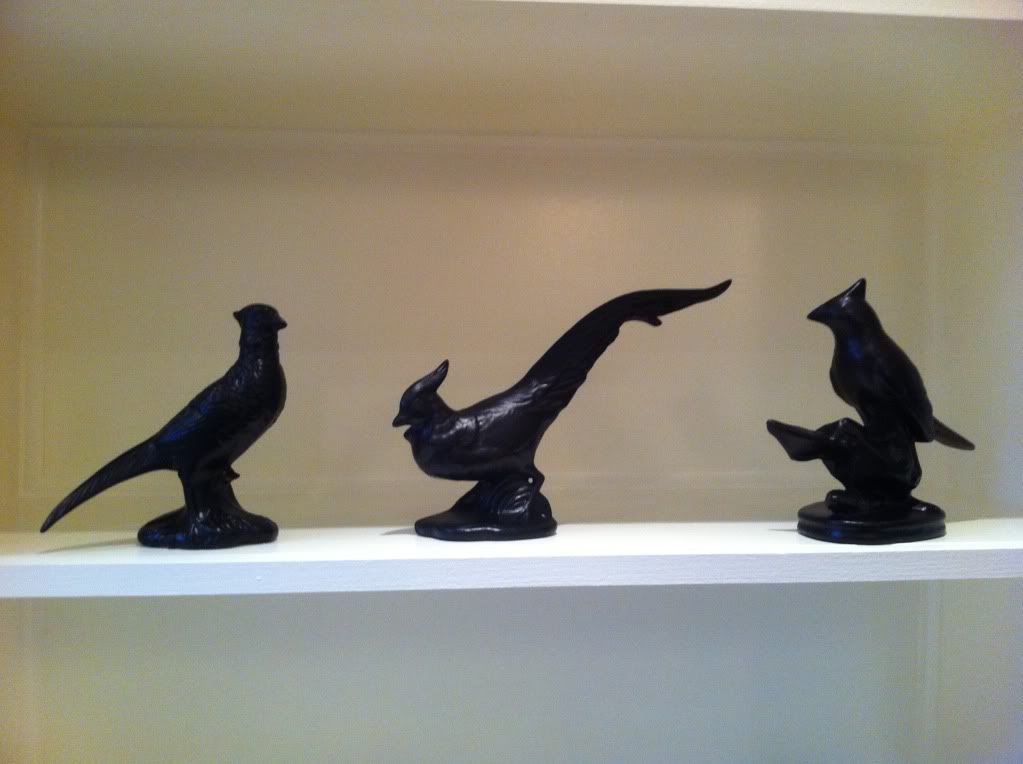 They also go with every style and era - from Victorian to Contemporary! And, the wrought iron look great with any kind of metal - brushed nickel, chrome, copper, and even brass.
So, if you are in a design pinch, and have a really "poultry" budget to work with, GO TO THE BIRDS!
Michelle Molinari



Co-Owner, Feature This... Real Estate Staging, www.FeatureThisDotDotDot.com

Certified Property Consultant (CPC) & Certified Staging Professional (CSP)

SAR Staging Instructor, Staging and Redesign, www.StagingAndRedesign.com

Lead Conceptual Designer, www.CurbAppealConcepts.com

Vice- President of Acadiana Real Estate Staging Association, www.AcadianaRESA.com