Westhaven Realty Market Update for December 2011
The average home sold in Westhaven Subdivision over the past 6 months is $528,222. THere are eighty-one (81) active homes for sale in this thriving neighborhood. THe biggest home for sale is 5,794 square feet and the most expensive is $899,900, while the smallest is 1,404 square feet and the least costly is $249,900.

There wasn't any significant change in the past two months in the absortion rate nor the inventory markers in Westhaven Subdivision.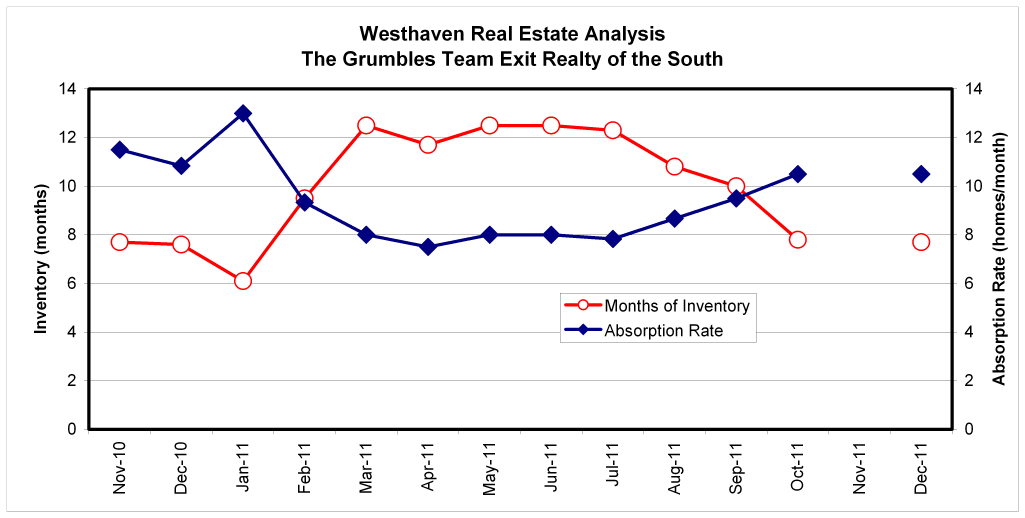 THe Pending Ratio of homes for sale in Westhaven has taken a dip, but with the Holidays approachiong that isn't a market sign but rather a seasonal dip in my opinion.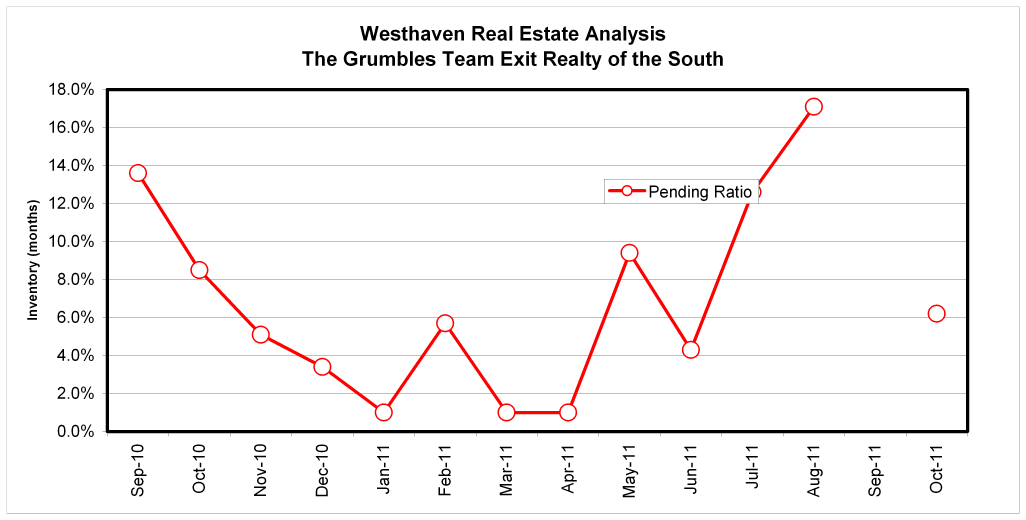 Sales Price and active home price trends in Westhaven Subdivision are fairly consitent over the past 12 months.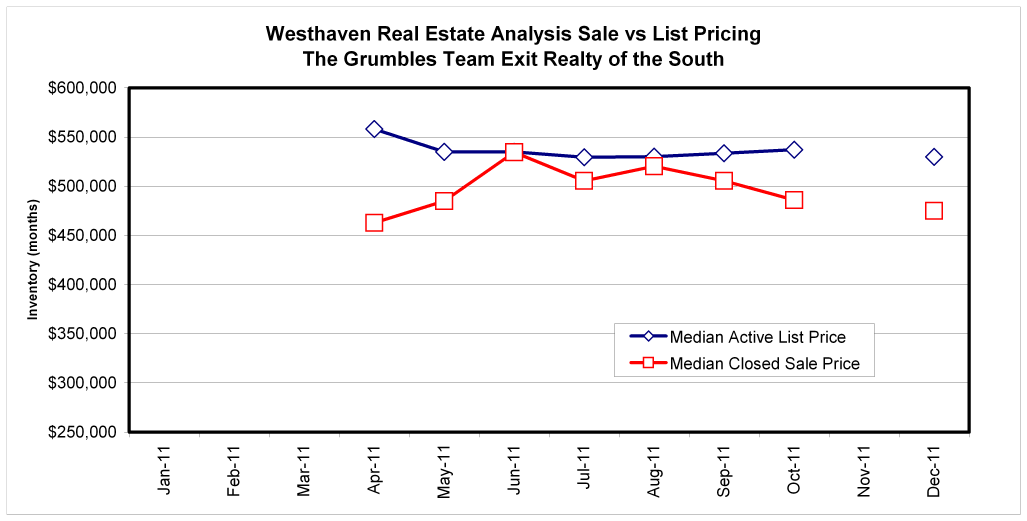 Below is the Grumbles Team's Proprietary Westhaven Total Market Overview. Wheter you want to buy a home in Westhaven or plan to sell your hom ein Westhavne you need to have these numbers prepared for you and reviewed with The Grumbles Team to see how it can affect your marketing. THe most impressive number on the table below is that at the negotiation table only 1.1% of the price is being negotiated out. Call us to find out why that is. 615-587-5843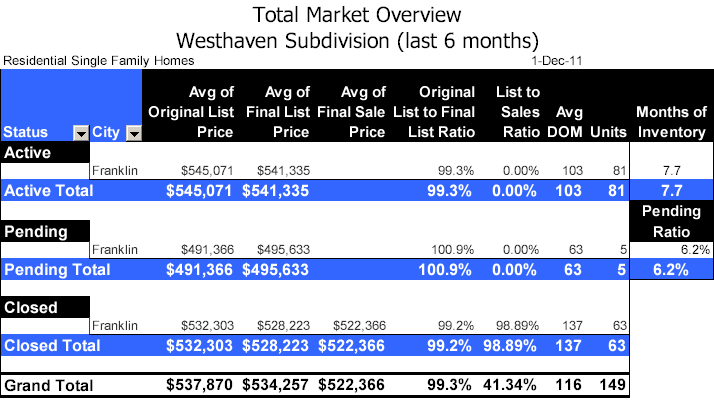 Franklin | Brentwood | Spring Hill | Mike Grumbles & The Grumbles Team specializing in Franklin TN Community Homes for Sale
The Grumbles Team is our family serving your family with your real estate needs in Franklin, Tennessee 615-587-5843.
Your Williamson County REALTOR!
EXIT Realty of the South | 1227 Lakeview Dr. Suite 1 | Franklin | TN | 37067 | 615.550.5555
Williamson County Real Estate Agent
Each EXIT Office Independently Owned and Operated