We talked with a lady from Dubai today who is looking to purchase a condo investment here in Manhattan New York because she believes now is a good time to invest in Manhattan New York. I can definitely appreciate her views as we are seeing a lot of sale activities in this market and many of our serious buyers are finding good long term investments with our help.

We discussed her investment goals and we will stay in touch via emails until she arrives in New York in two weeks. Before we hang up the phone, she asked me what determines a good Manhattan New York condo investment.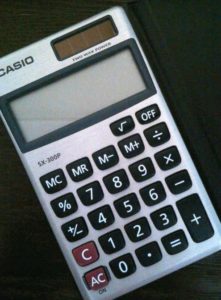 Below are the three big points in my suggestions to her:

Location: Convenient location for public transportation, New Yorkers rely on public transportation such as subway, trains and buses. If the building is near a subway station, the condo is much easier to rent out or resell in the future. Nobody ever complains about having too many transportation options, but they definitely complain about having to walk 15 minutes just to get to a subway.
Carrying charge: Assuming this is an all cash purchase with no mortgage payment. The owner (or landlord) is responsible to pay monthly condo common charge and Real Estate taxes. So the lower combined carrying charge (the common charge and Real Estate taxes), the more net profit there is on the investment. Every building is different when it comes to the common charges and real estate taxes so determining the value proposition each building has is a necessary aspect of the purchase.
Sale price: The sales price of the condo is relevant to what has been sold in the building before, for example, if in the same building, condition, exposure, square footage size and layout is the same sold for $920,000 last week, and you can buy the downstairs unit with identical condition and layout for $900,000 because the seller is very motivated, then you may be buying a deal, relative to units in the building. When it comes to sales price comparison of 'a deal', it is always ideal to compare within the same building, same neighborhood, same period of time (month/week), condition and exposure of the condo to determine if it is a good deal or not.
When determining a good Manhattan New York condo investment, ultimately we are talking about a property that is going to hold it's value and have the best opportunity to maximize appreciation in the future. Every person comes with their own thoughts on what makes a good investment, but as an active real estate agent in the Manhattan condominium market our experience will help you make a more well informed buying decision.
Call us today at (917)837-8869 so we can discuss how to maximize your investment.
Read other helpful blogs: