One huge recreational attraction in the greater Knoxville Tennessee area is our network of beautiful lakes.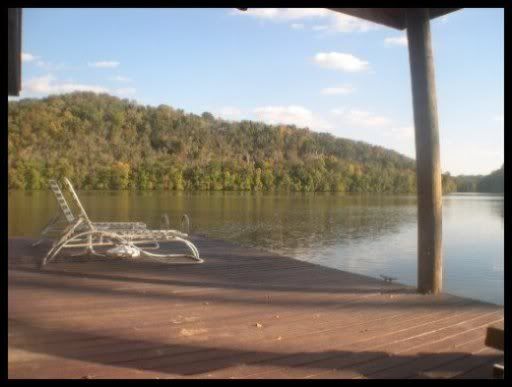 Can you think of a better spot to relax and watch the world drift by?
Within a 30 minute drive or less in any direction is one of the 7 lakes that surround Knoxville.
The Tennessee River actually has its headwaters about 2 miles east of downtown where the Holston and French Broad Rivers merge. The Tennessee River and Fort Loudon Lake flow through the downtown area.
Just a few miles south and west are Tellico & Watts Bar Lakes.
North is Melton Hill & Norris Lakes.
East lies Cherokee & Douglas.
You can put your boat in the water in Knoxville and navigate via the Tennessee River to the Tenenssee-Tombigbee Waterway, Tombigbee River, Mobile River, and sail into the Gulf of Mexico at Mobile Alabama.
The "Vol Navy" is also a Tennessee tradition. The University of Tennessee football stadium is one of two major college stadiums accessible by water (The University of Washington is the other) and most home games find 150 to 200 "Vol Navy" boats of all sizes docked across the street from the stadium.
From football tailgating to rowing to fishing, the Knoxville area lakes offers something for everyone.
Visit KnoxvilleMLS.com to pick out your favorite lakefront home.