Williamson County Real Estate Total Market Overview January 2012
Williamson County still has a reasonably strong real estate market. The Nation wide Existing Home sales inventory is at 7 months and Williamson County is setting at only 5 months with the new inventory included. REALTOR.org states that the Southern states in the USA have seen a nearly 20% reduction in +$1Million home sales but the rest of the price points all saw increases in sales except a 5% drop in the $500,000 to $750,000 range. In fact the Middle TN unit sales were up for the first time for the year as a whole in over 5 years. Look at the detailed proprietary Grumbles Team analysis below.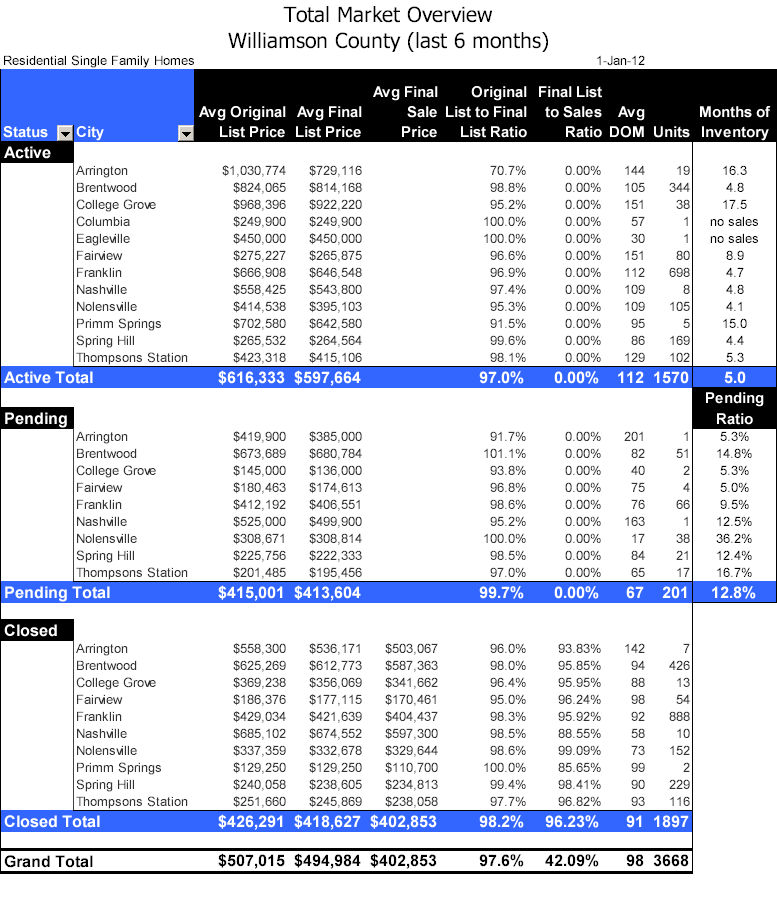 Nolensville still remains a HOT market with low inventory and with the prices holding strong at negotiations. They are averaging $329,644 for homes sold in Nolensville and they only showed a drop of 1.4% during the list period and then only 1% during the offer negotiations. The best place in Williamson County to negotiate price is in Primm Springs where only 2 home sold in the past 6 months and they have 5 on the market with an average list price of $642,580.
Spring Hill is another market to keep a close eye on with low inventory, foreclosures and short sales but with hope as GM reopens the plant this summer.

Above you can click and review the details of the propertiy statistics for the past 6 months in 2011.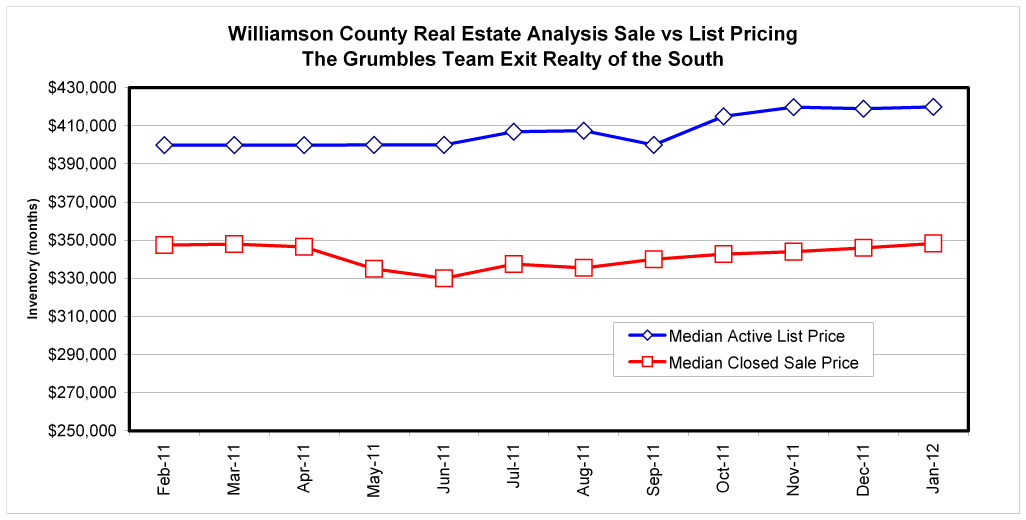 The chart above shows that The median list price has continued to climb for the most of 2011 and that the closed median price in Williamson County did dip in 2011 but regained the same value as back in February. The drip in median Sales price was about $20,000 out of a $345,000 sales price or about 6%.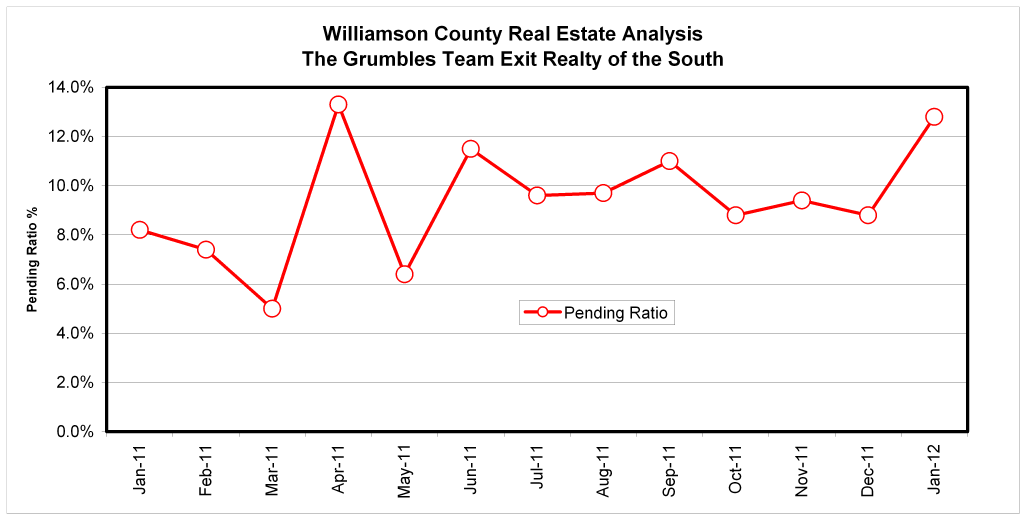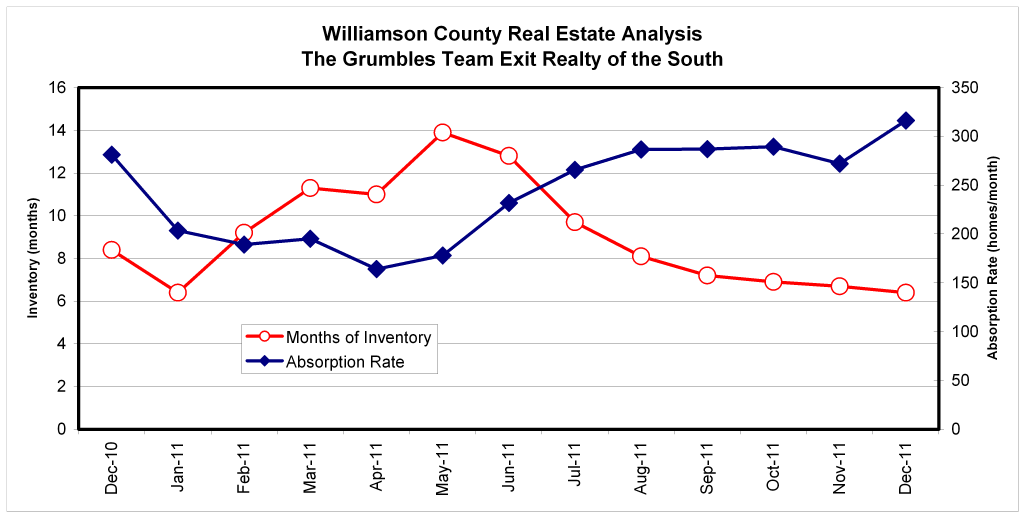 The chart above shows that the inventory has dropped steadily and that the absorption rate climbing is the main cause for that drop. People are buying homes in Williamson County at a pace faster than at any point in 2011.
Keep in tune with the local real estate market by following the Grumbles Team at any of the Social Media outlets below.
Franklin | Brentwood | Spring Hill | Mike Grumbles & The Grumbles Team specializing in Franklin TN Community Homes for Sale
The Grumbles Team is our family serving your family with your real estate needs in Franklin, Tennessee 615-587-5843.
Your Williamson County REALTOR!
EXIT Realty of the South | 1227 Lakeview Dr. Suite 1 | Franklin | TN | 37067 | 615.550.5555
Williamson County Real Estate Agent
Each EXIT Office Independently Owned and Operated
WithEXIT:http://www.withexit.com/apps/blog/show/11463827-williamson-county-real-estate-total-market-overview-january-2012-
Exit Mid-Atlantic:http://www.exitmid-atlantic.com/apps/blog/show/11463877-williamson-county-real-estate-total-market-overview-january-2012-
HubRec:http://www.hubrec.com/apps/blog/show/11463910-williamson-county-real-estate-total-market-overview-january-2012-
ActiveRain:
Trulia:
Realtown:
MerchantCircle:
GreaterTown: