Polk Place Subdivision in Franklin TN Real Estate Update January 2012
Polk Place Subdivision over the past 6 months is average over 2 homes sold per month. The rate is great and it means that there is only 2 months of inventory available in this subdivision. The Grumbles Team tracks these kind of numbers for many of the subdivisions in Franklin and surrounding arreas and this is a great result for our local market. Franklin as a whole is at 5 months of inventory. If we can sustain a low inventory rate then home prices may begin to climb again. The chart below shows that steady and slow gain that everyone wnats to see.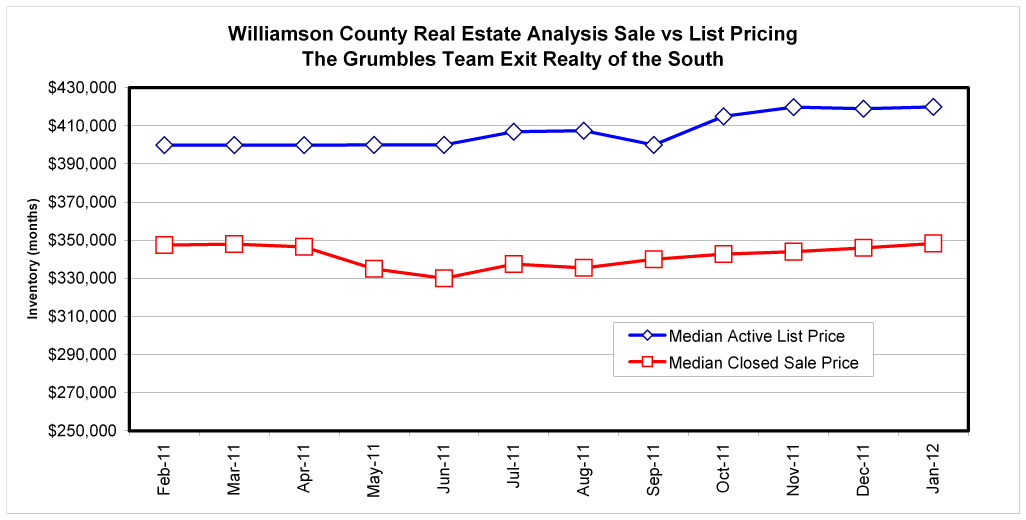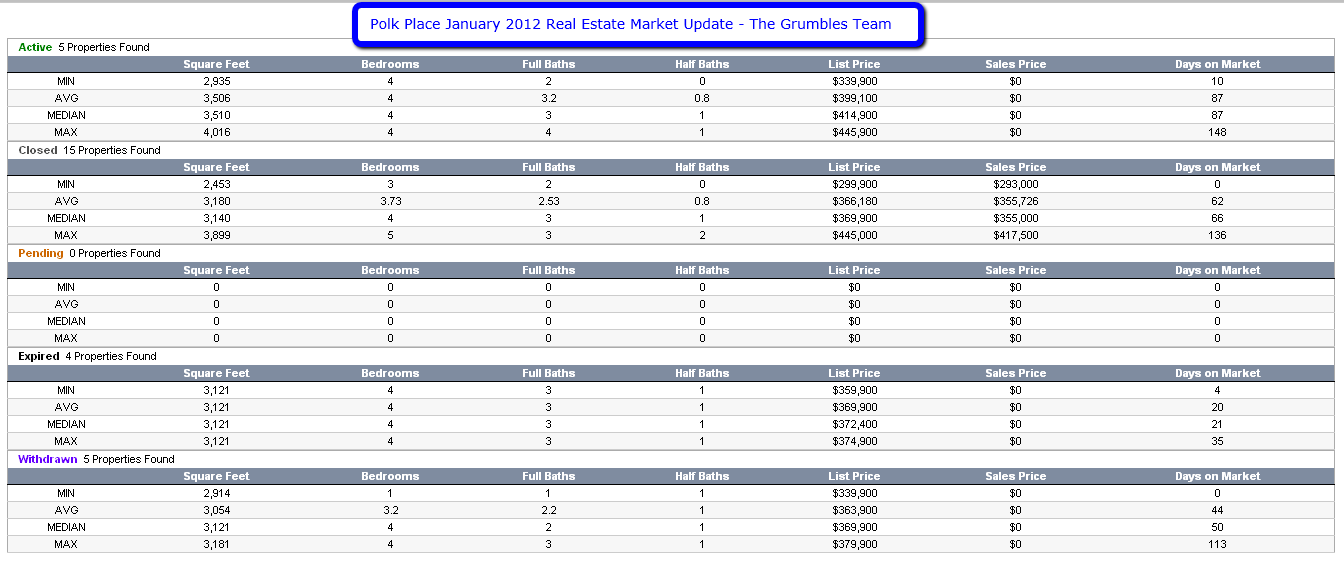 The table above shows that there are only 5 active homes for sale in Polk Place as of the typing of this blog. The homes range in size form 2900 to over 4000 square feet. Polk Place features brick construction and the prices ov home on the market ranges from $339,000 to $445,000, while homes in Polk Place can be purchased for under $300,ooo as evidenced by the $293,000 sale that occured in the past 6 months. The average sale price however is $355,000 in Polk Place.
Please contact The Grumbles Team first when you are thinking to buy or sell a home in Polk Place Subdivision.
Learn more about Polk Place from our earlier blog.
Franklin | Brentwood | Spring Hill | Mike Grumbles & The Grumbles Team specializing in Franklin TN Community Homes for Sale
The Grumbles Team is our family serving your family with your real estate needs in Franklin, Tennessee 615-587-5843.
Your Williamson County REALTOR!
EXIT Realty of the South | 1227 Lakeview Dr. Suite 1 | Franklin | TN | 37067 | 615.550.5555
Williamson County Real Estate Agent
Each EXIT Office Independently Owned and Operated
WithEXIT:http://www.withexit.com/apps/blog/show/11818403-polk-place-subdivision-in-franklin-tn-real-estate-update-january-2012
Exit Mid-Atlantic:http://www.exitmid-atlantic.com/apps/blog/show/11818455-polk-place-subdivision-in-franklin-tn-real-estate-update-january-2012
HubRec:http://www.hubrec.com/apps/blog/show/11818529-polk-place-subdivision-in-franklin-tn-real-estate-update-january-2012
ActiveRain:
Trulia:
Realtown:
MerchantCircle:
GreaterTown: