I'm so glad that Tom Clancy is EXTENDING the Jack Ryan franchise to a second generation with his latest offerings....Dead or Alive and Locked On
If you have only known Clancy's character of Jack Ryan via Alec Baldwin * The Hunt for Red October * Harrison Ford * Patriot Games and Clear and Present Danger * of the EARLY CIA Jack Ryan in Ben Affleck's Sum of all Fears you have miss some GREAT reading.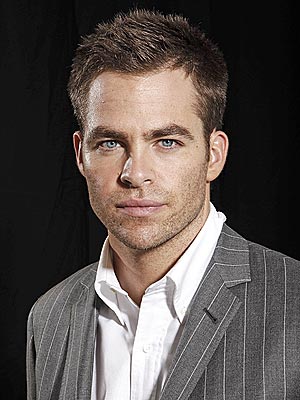 I nominate Chris Pine to play the Jack Ryan JUNIOR character in Chancy's latest 2 offerings when they make it to the BIG SCREEN.
While his father is running for the presidency, JR is with a SUPER secret * COVERT agency working the VERY BACK channels to keep America safe.
Clancy has brought in several of Ryan SR's former associates including the John Clark character played by Liev Schreiber in the Affleck movie.
I'll bet Alec Baldwin NOW wishes he had kept on with the Ryan character movie franchise * he could have played a US PRESIDENT in the LOCKED ON movie.....