The Arizona State Flower…The Saguaro Cactus Blossum
Paula McDonald of Woodlands, TX inspired this post with her recent blog about the Texas Bluebonnet, her state flower. I thought I would share our little flower with Active Rain readers.
This is the actual flower.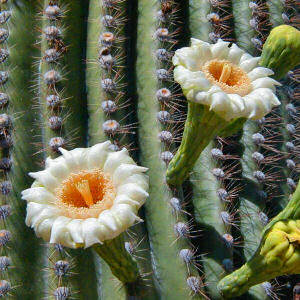 This is Big Mommy!
Big Mommy.
Yeah. Whoa!
If I can ever provide more information about Tucson AZ real estate and surrounding areas, the housing market, or otherwise assist you, friends or family in a home search, please contact me by phone or text at (520) 850-5995, call me toll free at (800) 557-9798 or email me at TucsonAgent@msn.com
Website is www.TucsonBuyersAgent.com
Jon Quist is Tucson's Buyers Only Agent
Serving Tucson, Oro Valley, Marana, Vail, Sahuarita, Saddlebrooke, La Reserve, The Catalina Foothills, The Sabino Canyon area, and Eastern Pima County
TUCSON REAL ESTATE