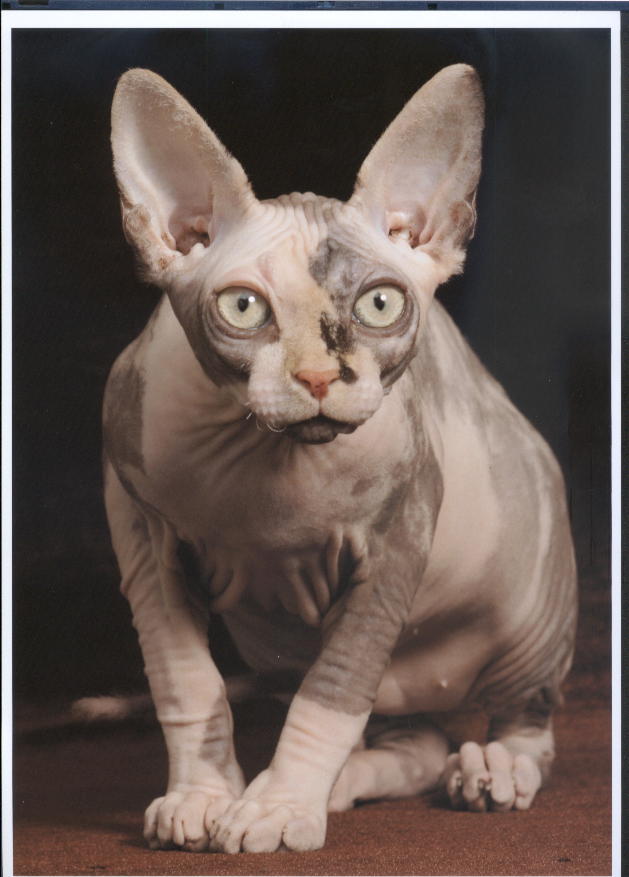 I recently came across a house with a rather interesting assortment of pets, and began to consider the possible responses from interested home buyers. Certainly the standard poodle was very energetic in welcoming me to the house and although I am not a fan of birds as pets I found the large blue parrot beautiful.
However, what really caught my eye was the pair of hairless cats staring intently at an iguana warming itself by the lamp in its cage. At first I thought the cats were contemplating the fun things they would like to do if they could get their claws on the iguana. But, then I realized, as they sat shivering in all their hairless glory, that what they really wanted was a few minutes as close as possible to the warmth of the iguana's lamp.
The snakes in the adjoining cage seemed quite happy that they were drawing no attention from the cats, while the iguana blinked twice indifferent to the possible advance of the cats.
Thinking this to be the end of the adventure the home owner then explained to me that the bucket covered by a screen located on the floor in the basement contained over 1000 crickets… not pets of course but rather dinner. Also, not to worry about calling an exterminator, because the 5 or 600 cockroaches in the tank on a shelf are apparently a delicacy appreciated by iguanas around the world.
I could go on about other interesting pets I have come across, but let me keep it short and say it has something to do with a lock box and a pot belly pig in the mudroom.