It's that time of the year again and my Brokerage, Keeler Family Realtors of Pembroke New Hampshire, will be holding our Third Annual Client Appreciation Wreath Giveaway! The turnout last year was fantastic so everyone is very excited! It is a chance to see past clients we haven't seen in a while and an opportunity to enjoy great food and pleasant conversation!
A few days before we all spend time decorating the office with Greens and Garland, Stockings and a Tree. We set up the CD player and play Carols and Holiday Jazz and mostly a special Christmas Guitar CD, A Christmas Carol, performed by our own (Agent) Bill Perry.
This year we are ordering 200 Wreaths and the pungent aroma raises the Spirits of all who enter! We make our own Bows...whatever the client wishes. And the Spools of Wired Ribbon
in shades of Red, Burgundy, White, Gold and Plaid spill over the floor.
To make the Seasons Aura complete we also have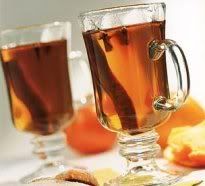 Hot Mulled Cider served with Cinnamon Sticks. We have plates of Homemade
Cookies and Bars and for those who prefer .... there are Cheese Plates,
Raw Veggies and Dips.
~~~~~~~~~~~~~~~~~~~~~~~~~~~~~~~~~~~~~~~~~~~~~~~~~~~~~~~~~~~~~~~~~~~~~~
This is just one more way Keeler Family Realtors has found to treat Our Clients Special! And when the word gets out....They'll be knocking on our door!
*some photos courtesy/photobucket
Concord NH Realtor Local Information