A good story doesn't cost a thing...so what's your story?
Lets face it just about everyone enjoys a good story, even the potential buyers looking at your property for sale. In Hawaii we call it Talking Story which colloquially means both story telling and social conversation. When it comes to Real Estate Merchandising and Marketing, storytelling or in this case Story-SELLING is more than just anecdotal ice breakers or idle gossip but a highly evolved art of association that casts the potential buyer as the protagonist in the drama that is your property for sale.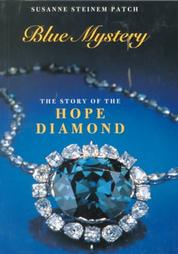 In the antiques and diamond selling business it's called provenance. Similar to a chain of title in Real Estate terms the provenance of a unique and valuable asset is the history of it's ownership from it's creation to it's current owner.
Sometimes it is the very history of the object that closes the deal for the purchaser and not so surprisingly it is the emotional connection to the narrative that often motivates the purchase.
Case in point the infamous 
Hope Diamond
 has an astonishing and storied provenance and a purportedly notorious curse. The large blue diamond was first introduced to Evelyn McClean, Washington socialite and owner of the 
Washington Post,
 by renowned French jeweler Pierre Cartier. Knowing the power of storytelling, Monsieur Cartier cleverly presented the diamond wrapped in paper and did not reveal the stone until he told it's storied and colorful past, at which point Mrs. McClean demanded to see it. Although, Cartier did not make the sale that day, Mrs. McClean did purchase the legendary gem shortly there after and it is said she did so largely because of it's story and curse.
Ok so your property is more diamond in the rough than big bling. No worries,
not all properties for sale have an interesting back-story with famous inhabitants, scandalous events, or momentous occasions but you would be surprised to find out just how many actually do.
All you need to do is little research and you might be pleasantly pleased by some of the interesting gems of local history and colorful characters that potential buyers are eager to hear about, giving some "personality" to your property for sale.
Start with the chain of title and go from there, the more flesh and blood details the more interesting the brick and mortar. Ask neighbors and long time residents what they know of the property, they often are eager to share what they have witnessed and heard especially if it's interesting or even better scandalous. 
Talking story to potential buyers can instantly push the purchase potential from luke warm to hot to trot and the reasoning behind this is: consumers like to feel emotionally connected to their environments.
If you have ever walked into a home that is several hundred years or older there is often a revelation of the humanity associated
with the space and the many generations that have lived there. It is here that the story teller turns wear and tear into nostalgia; an empty room into the birth place of a dynasty; a dank basement into a former speakeasy; and a cool consumer into a burning buyer. The narrative should of course be truthful but it doesn't have to include famous people, major events, or end happily for that matter. It just has to convey emotion in a way that is relatable to the buyer. Granted you will probably want to leave certain information as a discreet disclosure as necessary. It doesn't take a 
Stephen King
 to know that horror as a genre may sell movies and books but not necessarily homes, obviously discretion should be used

.
So how do you create a narrative for your property for sale?
Find out who designed and built the property; who's owned it; was the property used for purposes other than what it was intended; were special events held there i.e. weddings, party's, civic meetings, musical performances, movies filmed, etc. Did anyone famous "sleep" there. When showing the property to potential buyers use it's features and details in the story itself and include the buyer too; So and so used this room to write their memoirs aren't you writing a book? What elements of the property were specifically created to meet the needs of it's inhabitant. i.e. the original owner had polio so he built the in-ground pool, the first in the neighborhood.
Just about everything and anything can be woven into an informative and interesting story giving your property for sale a life of it's own; ready to embrace a new chapter and buyer.
and the story continues... 
Selling Real Estate and the Art of Storytelling: adding narrative to your sales pitch!