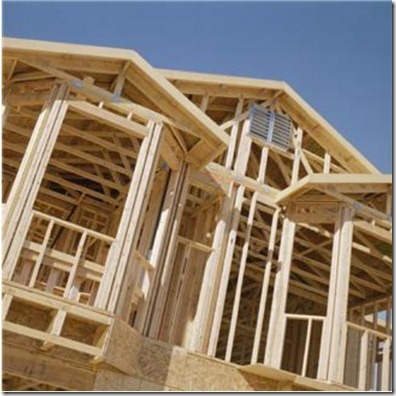 Acquiring a new home is thrilling for every Buyer, but new construction, in particular, maintains an exceptionally high level of anticipation, followed by what seem to be endless delays and frustration, and then finally culminating in a near fever-pitch of excitement.
In addition to the shiny new finishes and new house smell, of course, new construction is attractive to many buyers because of builder financing and low down payment incentives, extended warranties, and the desire to decorate a home from the ground up, choosing plans, colors, cabinets, counters, and flooring. Not to mention that a contract written for new construction will close, unlike so many of the short sale listings that are prevalent in our area. There's a sure thing happening in new construction … less so with distressed property listings.
It can't be stressed often enough, however -- If you have a plan to purchase new construction, whenever possible, visit the sites for the first time with your own broker/agent, who will register you in the community and help you obtain all of the important information. Your agent can then work on your behalf from the very beginning to be of help to you as you buy the home of your dreams.
If you can't, or don't, go with your agent the first time around, be sure to let the site representative know that you are working with your own broker/agent and that the agent will contact the site rep ASAP on your behalf. Then get in touch with your agent before visiting the site again and again!
While I haven't worked from start to finish with each of these builders, I've visited a most of these communities, helped Buyers through the new construction process, and had a chance to talk with many of the site representatives. Over the years, I've resold many many of their homes as well!
Here's a brief summary of new construction in the area and in no particular order; click the builder or community name to visit the associated Web site. Because there are SO many new construction options in this south King/north Pierce county area, I've split this list into a couple of different posts. Be sure to refer also to Part 2 - New Construction In and Around the Auburn WA Area, and especially 20 Tips to Buying a New Construction Home, also to be posted in the next few days.
One quick addition note – the builders and communities in this list are not custom build sites – all are based on preapproved plans and typically few changes can be made to the plans, although all offer a limited number of upgrades so that the look of the home can be personalized.

One of the biggest builders in the area is DR Horton. Prolific, that's for sure! DR Horton tends to build similar plans in almost every community I've visited and can be a very good choice especially for first time homebuyers. In my experience, they tend to have great financing incentives packaged with their listings, which can be attractive if you are comfortable working with the DR Horton preferred lender.
There are a couple of DR Horton communities near Auburn – one on Auburn's west hill (Lakepoint) with prices in the low $200's, and another huge community in Covington (CornerStone), just past the Highway 18 and Kent Kangley interchange with prices in the higher $200's to mid $300's.

The folks at Schneider Family Homes are definitely one of my favorite builders for reasonable prices with nice quality finishes. I've worked with a buyer in the past who purchased a new Schneider home—it was a wonderful experience and those buyers are still thrilled with their house, and I've been involved with resales of several as well. While the folks at Schneider homes tend to build just a few homes at a time in each community, there are typically a few homes available in each neighborhood. You'll find lovely true hardwood floors, solid granite surfaces and thoughtful designs. Most Schneider homes in the greater Auburn area tend to be priced in the low-mid $300's, from about 2,200 square feet and above.

Soundbuilt Homes is another busy busy builder in the area with three Auburn communities currently under construction. Their basic price point is really attractive to many buyers, offering generous size for the $$.
Brandon Meadows may be their newest community – located on 312th just past the 132nd and 312th junction. Similar to the newest MainVue community almost across the street on 312th/132nd, this community's property was cleared several years ago just before the housing decline in 2009 in our area. From the Brandon Meadows Web site, it looks as though pricing will be from the mid $200's up into the low $300's.
Two additional sites for Soundbuilt in Auburn are the small Sterling Court, located at about 304th and 121st with similar pricing, and Terrace View, a townhouse community located in Lakeland Hills.

Conner Homes is a local builder with some delightful home plans and a couple of communities in the Auburn area. They tend to build about 20 houses at a time in each community, which means each build gets personal attention and the communities are not quite as "rapid fire" as some others. I like their finishes and floor plans a lot!
Monterey Park in the Auburn valley (just behind one of the Carpinito Brother farms) has both single family and duplex style homes ranging from about $175k to the high $200's.
Lakeland East in the Lakeland Hills area of Auburn features homes from about 1,300-3,300 square feet (quite a spread!) fitting in to almost every buyer's pocketbook.
20 Tips to Buying a New Construction Home