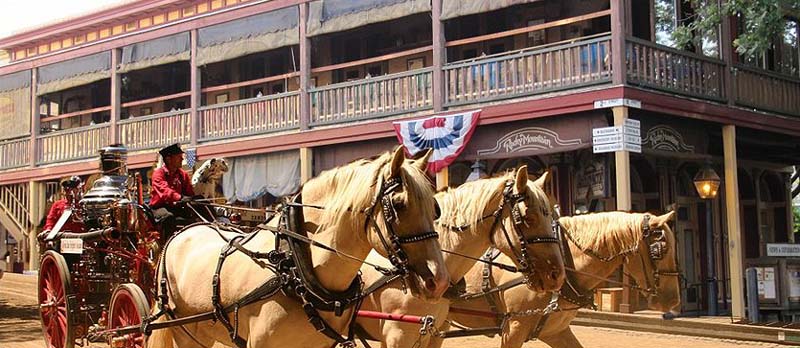 Those who follow my blog have learned I have a special affection for Old Sacramento, and the numerous annual events that occur there. The 16th Annual St. Patrick's Day Parade will be held there this upcoming Saturday, March 17th at 1:00 pm. I'm looking forward to attending!

Another Old Town favorite is Gold Rush Days held over Labor Day weekend. Also, the California State Railroad Museum is in Old Sacramento!
However, I also want to share other delightful Old Town adventures in other Sacramento County towns and communities. Each has a special flavor and quaint personality, which goes back to the time of their early roots and beginnings.
| | | |
| --- | --- | --- |
| | | As one travels east out of the city of Sacramento, along highway 50, they can take the Folsom Boulevard exist, and meander a mile or two over to Old Town Folsom. Folsom is one of our Gold Rush, Mother Lode towns, which had its beginnings in the raucous days of California's Gold Rush. In the past two decades, Folsom has grown to a vibrant city within Sacramento County, which still reveres its historical past. In 2010-2011, Old Town Folsom underwent a restoration to preserve and revitalize areas in need of handicap accessibility, and a new sewer system. It continues to be a delightful place to visit, with several antique shops, and cafes and restaurants. |
| | | |
| --- | --- | --- |
| Old Town Elk Grove, has also maintained its historical past. The town exists south of the city of Sacramento, along highway 99. When I was a kid, Elk Grove was almost completely a rural community. The business district back then, wasn't much more than a 2 or 3 block area. In today's world, the city of Elk Grove, has expanded dramatically, as has Folsom. The 2010 census states the population of Elk Grove is 153,000. That was about the size of the entire population of Sacramento County, when I was a kid! | | |
| | | |
| --- | --- | --- |
| | | Old Fair Oaks Village is in another of Sacramento County's cities and communities, which have treasured their historical past and honored it, by keeping it alive and well. Other than by water, the Old Fair Oaks Bridge was once the only transportation from one side of the American River to the other, at that section of the waterway. When nearby Sunrise Bridge completed a widening, in the late 1960s, the old landmark bridge continued as a foot and bike bridge. In addition to older historic buildings, the charm of Fair Oaks Village comes from a population of chickens, which rule the roost, and add entertainment to delight visitors. |