Ground was broken Jan. 29, 2007 on an extension of
Kamokila Boulevard
from Kapolei Parkway to Roosevelt Avenue. Kapolei Property Development, an affiliate of the James Campbell Company allotted $2 million for six road projects in
Kapolei
. Those projects included a
Manawai Kamaaha extension
, Haumea Street extension, Kapolei interchange, Kapolei Parkway between Fort Barrette and Kamokila Boulevard, and the widening of
Makakilo-Farrington
. Mayor Mufi Hannemann and City officials broke ground March 17, 2008 for an extension of Kapolei Parkway to connect
Renton Road
with the North-South Road, now under construction by the state.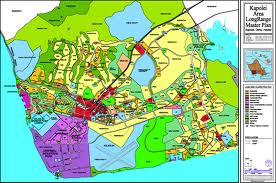 Kapolei Parkway Extension and Kamokila Boulevard Extension
Honolulu Mayor Peter Carlsise on Monday opened the new sections of Kapolei Parkway, Manawai Street, Kamaaha Avenue, Wakea Street, Alohikea Street and Kuou Street. The Kapolei Parkway extension provides access to 34 acres of city property, including one parcel earmarked for a bus transit center.
Kapolei residents can look forward to Kapolei Parkway being connected westward to Kalaeloa Boulevard and Aliinui Drive to allow a nonfreeway access to Ko Olina and neighboring beaches.