Another Chance Pet Adoption of the Week, Palo Cedro Ca.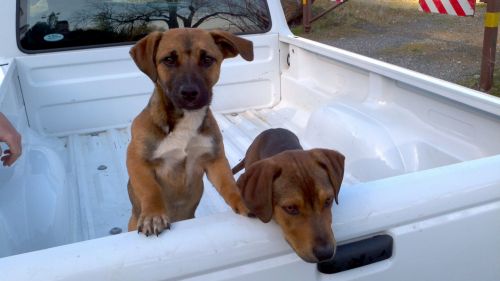 Charlotte is standing up with paws on the tailgate. She is a corgi/shepherd cross. 4 months old. Very short legs. Hank is standing down in the bed of the truck. He is a Shepherd cross, 4 months. His legs are long. Good with other dogs and kids.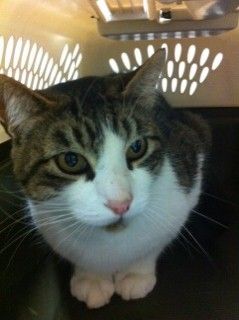 Kitty is a 6 year old neutered grey/white tabby, who has been declawed and should stay indoors.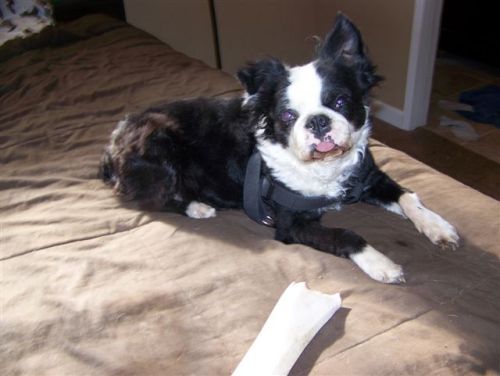 Frankie is a Boston Terrier cross. He is 9 years old but acts much younger. He is house trained and crate trained. Might need a home where there are no other pets.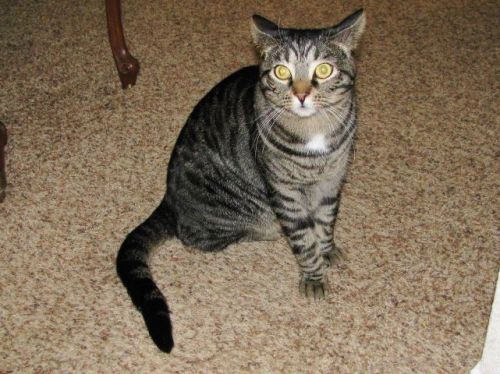 Samatha (Sammy) is a Tabby, Grey and black with green eyes. She will hiss at first if she is scared, but once she knows you is very loving. Loves to be pet and played with. She is about 2 1/2 years old.
There may in fact be more information available about an adoptable pet than one from a breeder or pet store.
Most of the pets at Another Chance are in foster care. Foster families live with their pets 24-7 and can often tell you, in detail, about the pet's personality and habits.
Often times family pets are given up because the owner faced financial or housing issues. At Another Chance once can also ask about the behaviors, temperment and possible tricks! the potential new pet may know.
Another Chance Animal Welfare League is a no-kill animal rescue group. Their vision is to build a no-kill animal sanctuary where no healthy, adoptable animal will be euthanized.
9384 D Deschutes Road, Palo Cedro CA 96073, phone 530-547-7387 (PETS), or e-mail
acawl.inc@gmail.com