Military Short Sale, The HAP Program and HAP Sale 2012 ~ Help for upside down Military Home Seller and their 2012 PCS dates.
Once again spring is here, at least in most areas of the county. In Seattle and JBLM, we've had a couple nice days now. Anyway, spring 2012 means the annual PCS ( Permanent Change of Station )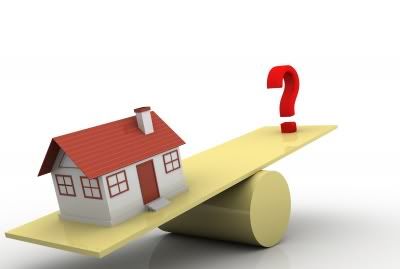 migration of the military to and from from JBLM Army and Air Force in Pierce County, and PSNS ( Puget Sound Naval Shipyard ) in Kitsap County. This also means there are hundreds of Military Members trying to figure out whether to sell their homes that they purchased 3 years ago, and now are upside down on their mortgages, if you owe more than your home is worth you're in this category.
For servicemembers upside down and needing help while considering a Military Short Sale in 2012 there are only a few options.
Rent

:

In general the majority of those thinking about a military short sale are also thinking of renting.

In most cases those in the military who bought 3-4 years ago zero down, will have to rent 10-15 years to see enough equity increase to break even, and reverse the upside down.

Foreclosure

:

Walking is an option.

As nasty as it sounds it's some people's best or only option.

HAP

Sale

:

The

Military Short Sale "get out of jail free" card.

More on The HAP Program Here.

Bottom line you had to have bought before 01-JULY-2006, PCSd before 01-OCT-2010.

Application deadline is 01-OCT-2012.

The Homeowners' Assistance Program is great if you qualify.

Miltary Short

Sale

:

The FEB-2012 Billion National Mortgage Settlement created some great short sale possibilities for the Military, including
a) No deficiency judgments.
b) Mandatory Short Sale Agreements.
c) Expedited Processing
There are some criteria to qualify. You must not qualify for a HAP Sale, but bought between 1-JULY-2006 and 31-DEC-2008, or PCSd after 1-OCT-2010. This means ALL PCSd Military Short Sale sellers.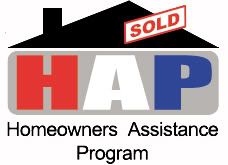 A huge benefit of the HAP Program and doing a HAP Sale in 2012, is that no credit hit, this isn't the case with a Military Short Sale, although you will take a credit hit, you can still save your security clearance. Hopefully the black marks on your credit for a Military Short Sale will be dealt with by our lawmakers in DC, but currently that's not the case. You wont be able to get a mortgage for a couple years after a short sale, but getting out from under a ton of negative equity, maintaining your security clearance and no longer being upside down on your mortgage should more than compensate for that.
If you would like more current 2012 information on Military Short Sales or The Hap Program, or are looking for some Help for upside down Military Home Seller and their 2012 PCS dates. email me johnrockshomes@gmail.com or call or text me John M. Cameron 206-910-0200.
Photo by jscreationszs