Emily Johnston
The San Diego Real Estate Expert
Rancho Bernardo Market Update for November
The charts below show the List Price and Sold Price information for 2007 as compared to November of 2006. The information below shows that 92127's market is stronger as compared to last year while 92128 has weakened somewhat.
Please feel free to contact me if you have any questions on this information. I'm also happy to provide you with a complementary Competitive Market Evaluation for your home - just give me a call!
92127 - Market Statistics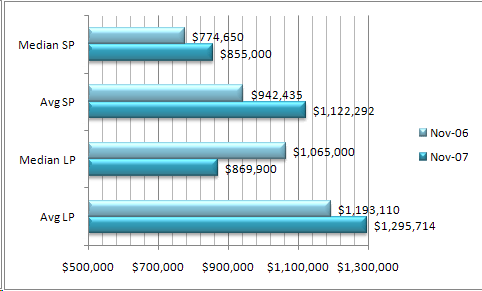 92128 - Market Statistics
Both the Average and Median Sold Prices increased in 2007 over 2006 levels in 92127 (4S Ranch). In contrast, both Average and Median Sold prices decreased in 2007 compared to 2006 in 92128.
92127 - Days on Market, New Listings, & Solds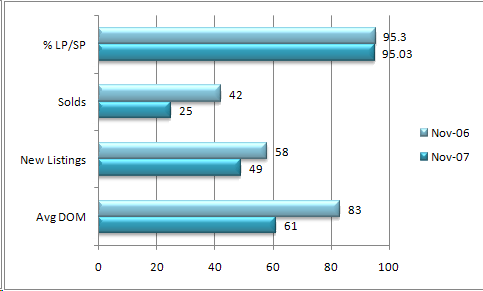 92128 - Days on Market, New Listings, & Solds
Pricing in both zip codes of Rancho Bernardo has remained accurate with Sold Prices being around 95% of the Listing Price. Days on market has also improved in both 92127 and 92128 compared to 2006. Inventory is giving buyers plenty of options with nearly twice as many homes coming on the market as were sold.
In conclusion, it's not all gloom and doom in the Rancho Bernardo housing market. Buyers are taking advantage of historically low interest rates while Sellers are pricing their homes much more accurately for the current market.
Again, please contact me if you are interested in buying a home in Rancho Bernardo (or in any of the other wonderful communities of San Diego County) or if you would like to know what your home is worth.
Data courtesy Sandicor. All information deemed reliable but not guaranteed.