Bend Oregon Real Estate . . . March 2012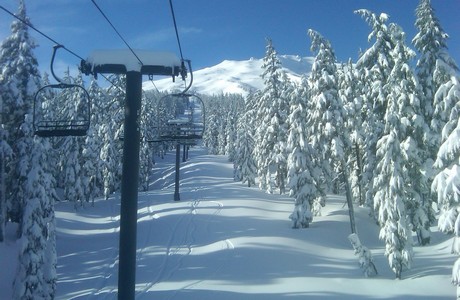 Bend Home Sales . . . March 2012
The snow continued to fall in March (473″ to date at Mt. Bachelor), and homes in Bend continued to sell . . . 177 all told. That's up an amazing 32% from the number of houses sold in Bend in February. For sale inventory in Bend stayed pretty steady, with just 425 active listings (compared to 422 a month ago) . . . that's still close to an all-time low, and off more than 70% from just three years ago. In normal times, we'd call this a "seller's market."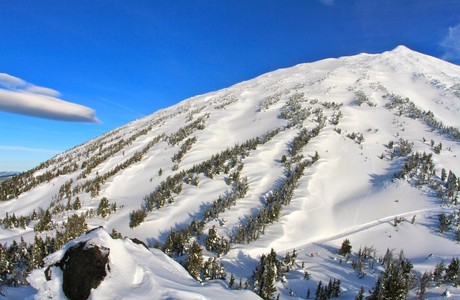 Another encouraging sign was the continuing high number of "pending" sales for the month . . . 185.
Range of Prices for Homes in Bend
The big winner for the month was a very unique home in "prestigious" Broken Top. Built in 2003, the 4 bedroom, 3.5 bath, 4577 square foot home
offered "artistic architectural details throughout." It sold for $700,000 or $153 per square foot. It was initially listed in August for $1,050,000.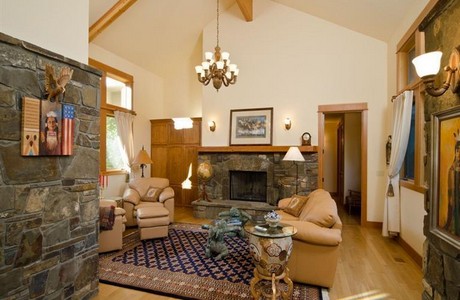 It backed to the 11th. green, the signature hole of Broken Top's Weiskopf-Morrish 18 hole track.
Median Home Price in Bend . . . $196,000
We're still seeing a red hot low end market . . . 47% of the houses sold in Bend were under $200,000. Consequently, our median price remained relatively stable at $196,000. One could expect for that price, a pretty good value like this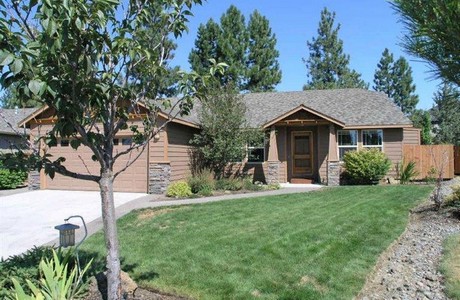 4 bedroom, 2 bath, 1644 square foot home in River Rim in southwest Bend. It offered a fenced backyard with a hot tub.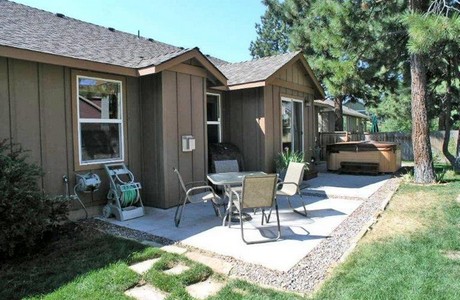 In 2007, this home went for $305,000.
Low-Priced Leader . . . $55,000
At the low end of the Bend housing market was a dandy "zero lot line" unit near Kiwanis Park and the railroad tracks . . . even though the photo looks more like a budget car ad, this 1336 square foot home went for $55,000.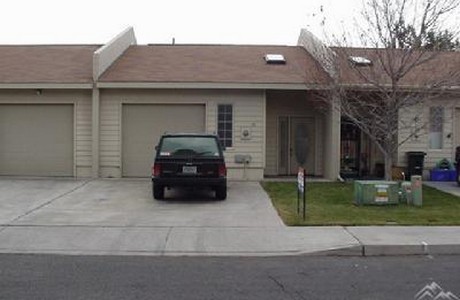 That's just $41 per square foot! I think I could get used to the trains. The home featured two bedrooms, 1.5 baths, and a kitchen.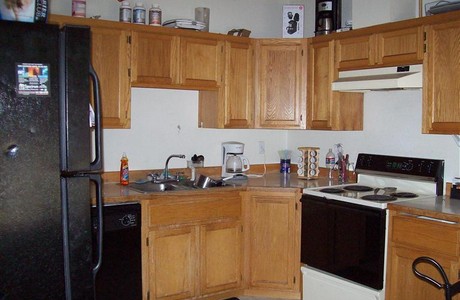 Trends in Bend Real Estate
A couple of other trends worth mentioning in regard to Bend Oregon Real Estate . . . just 132 Notices of Default (the first stage in the foreclosure process) for the month–even lower than last month's 143. Before we get too excited though, our percentage of distressed properties sold remained quite high at 52% (39 short sales, 52 bank-owned). We're not out of the woods yet
See all bank-owned properties in Bend
Check out our Facebook business page
You may also like -