Harbor House West, 226 Golden Gate Point, Sarasota, Florida, 34236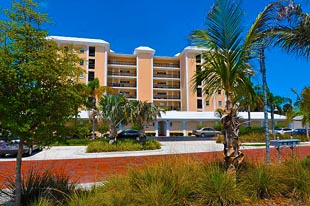 Living in Sarasota has its many perks. This county is filled with some of the most immaculate beaches in the world. In fact, Siesta Key Public Beach found in one of Sarasota's barrier islands is known internationally for its fine white sand and sparkling blue waters. At the same time, the city has been dubbed as the arts and culture capital of the entire state of Florida because of its numerous theaters and art galleries. Residents of Sarasota will definitely never run out of things to do.
For those who are thinking of investing in Sarasota Florida real estate, there are so many condominium developments to choose from. Unlike in other cities, it is more convenient for prospective buyers to purchase any of the Sarasota condos for sale than look for residential properties. Among the many developments is Harbor House West which is located along 226 Golden Gate Point. Because this complex is situated in the 22-acre peninsula of Golden Gate Point, Harbor House West enjoys the most striking views of the Gulf of Mexico.
Harbor House West is one-third of a three-development community which includes the flagship Harbor House and Harbor House South. Although this development was constructed back in 1968, the entire community has been remodeled so many times in order to keep up with the changing trends and modernize the entire development. For instance, the grounds have all been updated and now feature cobblestone and concrete roads. New street lamps have likewise been installed. The development also has elevators and private boat docks for residents who are avid boating and fishing fans.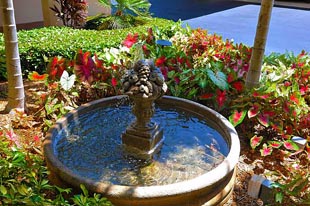 The remodeling extends to the Harbor House West condos for sale. Despite the fact that most of the communities in Sarasota allow the rental of condo units, Harbor House West, and the rest of the developments in the Harbor House franchise, are purely residential in nature and do not allow the leasing out of condominium residences. For this reason, individuals who want to stay clear of communities which allow the influx of tourists and vacationers will appreciate Harbor House West's policy.
Harbor House West condos for sale usually measure 1,800 square feet and may fall under the $800,000 price range. However, property buyers may be lucky enough to find three-bedroom and three-bathroom units with asking prices below $600,000. There may also be 1,400 square-foot units with two bedrooms and two bathrooms for less than $400,000.
The development does not only have amazing views of Sarasota Bay but is also close to the downtown district. There is a Publix Supermarket and a Whole Foods Market just a few blocks from the development as well as specialty stores like Butterfly Effect and LUBE. Residents have a vast selection of dining and entertainment options nearby like Bijou Café and Florida Studio Theater.