With great thanks to everyone involved, I'm pleased to announce the closed sale of this absolutely wonderful home in Valley Meadows. With multiple offers, we were able to come to contract within about a week of listing.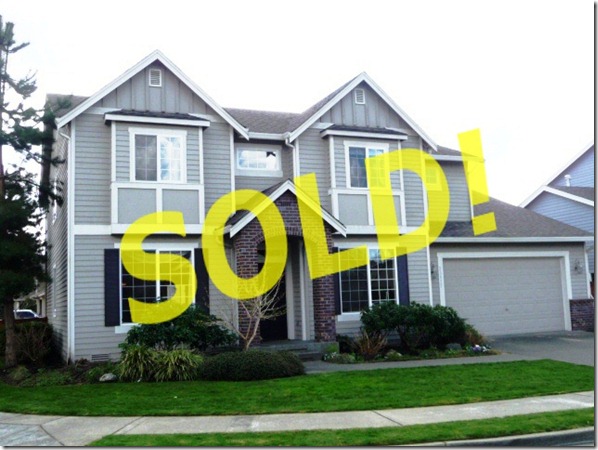 The honor roll includes:
Brandon – the Buyer

Dean & Debbie – the Sellers

Andy – the relocation rep

Sara and Rob from Stewart Title – the title and escrow folks

Josh Hall – the Buyer's broker

Dave Jagosh of Pacific NW Home Inspections – the Seller's inspector

and me of course – the Seller's broker
So … how was it done?
My clients (the Sellers) were fantastic. They prepped the house exactly as suggested, including having the home pre-inspected, then completed everything on the inspection list. It helped that we used one of the very best inspectors in the area – in fact the seller's inspector also turned out to be the preferred inspector for the Buyer.
We did some careful marketing, targeting the home in the MLS with a full-fledged suite of photos, along with adding another 30 or so photos on my Web site, along with being sure the listing appeared on several hundred other sites.
Did we have careful talks about price? You betcha! The right price brought the expected offers with fully preapproved Buyers. With a bit of negotiation, everyone was thrilled!
So a HUGE thank you and Congratulations to everyone involved!
Whooo hooo!