Are you searching for a new way to liven up your life? Maybe experience something you have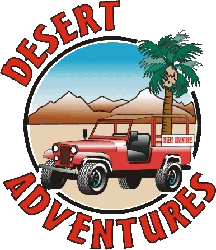 never done before? Desert Adventures' Red jeep tours is waiting to take you on a truly amazing journey, located mainly within 15 minutes from most Palm Springs resorts. Whether you are the company CEO, and looking for a way to build your employees' team work rating, or you are on holiday at one of the fabulous resorts located around Palm Springs, Indian Wells, or La Quinta, to name a few, Desert Adventures' Ranch has something to keep everyone content.
The desert may seem plain and somber to an outsider looking in, but here at Desert Adventures, you will have a chance to view the desert through a new set of eyes. Explore the beauty and might of the beautiful desert, journeying with us on a red jeep tour through some of the most beautiful areas of the desert, located on our 1000 acre private desert preserve.
Desert Adventures' Team-building programs offer a great opportunity for companies trying to encourage team work within their employee ranks. By endeavoring to give them challenges they are forced to handle as a team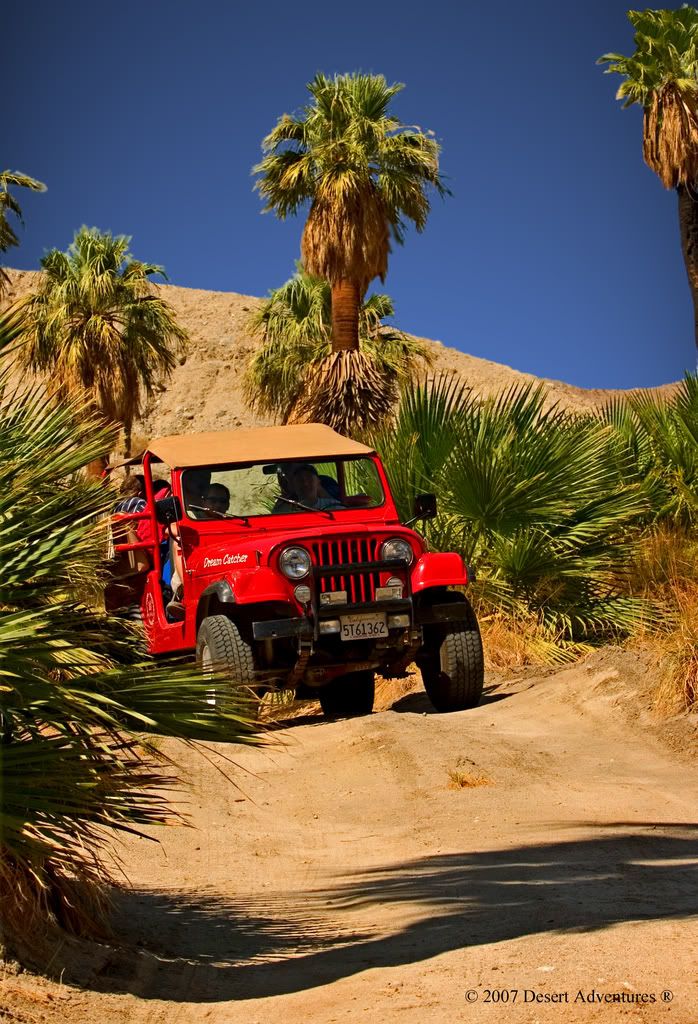 and yet allowing them to enjoy the beauty of nature and one another's company in a relaxed atmosphere. It will definitely build physical and mental strength in those that visit the ranch.
Hosting a company Desert Discovery party here is also welcome, using the perfected programs that are tailored to meet the individual needs of each and every group that comes. The proof of perfection lies in the 80+% of repeat customers that pass through those doors each year and the variety shown for each planned activity only serves to show the insistence of Desert Adventures to make their ranch your first choice for a red jeep tour, team-building event, a planned party, or a simple desert get-away weekend. They hold the needs and desires of the client as the top order of business, and in doing so have served many satisfied clients in the 20 years they have been open for business.
What you want and what you are looking for determines what you will find at Desert Adventures. They boast mind boggling tours that give you an up close first class look at the unbelievable Joshua Tree National Park and the San Andreas fault, two of the most amazing geological wonders.
Boasting as recipients of numerous local, regional, and national awards in excellence of operation, business, and customer satisfaction, Desert Adventures would like to add you to their list of clientèle. Nowhere else can you expect to find such spacious surroundings as well as the delight in finding something amazing and breathtaking to pass your time each day you spend there. The journey is well worth it, and the location alone will have you mesmerized at the beauty of the surrounding desert while you enjoy the ambiance of it all. Come experience the awe inspiring desert by hiking or indulging in a red jeep tour -- experience Desert Adventures' Ranch where the desert comes alive. Call Mary now at (760) 494-0416. Get More Information at: http://www.red-jeep.com/
To receive up to a $20.00 pp discount go to http://www.red-jeep.com/jeep_tours.html
CLICK HERE TO DOWNLOAD A FLYER WITH OUR CURRENT PUBLIC TOUR DESCRIPTIONS, PRICES AND SCHEDULES (requires Adobe Reader)
Article by: Elaine Stewart - Your Palm Springs Real Estate Expert: http://www.investdesert.com/