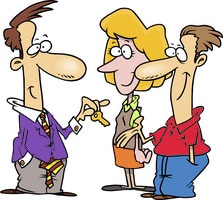 Looking for a Perry GA real estate bargain? If so, check out the available Perry GA Foreclosures.
Currently, there are 7 Perry Foreclosures on the market (down 58% from last month), ranging in price from $42,250 to $925,000 and square footage from 1,332 to 10,504.
This month only 1 new Perry Foreclosure has hit the market. The details for this property are as follows (address, price, heated sq feet, subdivision, year built):
1316 Parkway Drive, $67,500, 1332, Andrew Smoak, 1951
Buyers, you are running out of Perry REO choices so call me when you are interested in seeing any of these Perry GA Foreclosures.
For a complete list of available Perry GA Homes For Sale, visit Homes for Sale in Perry or call me at (478) 960-8055 (C) / (478) 953-8595 x227 (O) so we can discuss your housing needs.
Foreclosures in Houston County Georgia
Bonaire GA Foreclosures – 31005
Centerville GA Foreclosures – 31028
Jeffersonville GA Foreclosures – 31044
Kathleen GA Foreclosures – 31047
Warner Robins GA Foreclosures – 31088
View Perry GA Foreclosures - April 2012 in a larger map