Home Buyer FAQs: Is There Much Crime In This Subdivision?
It is not unusual to show houses here in Houston County GA to buyers who have never been to this area before. Being a military community, there is always a considerable number of people coming and going. It is understandable for these newbies to be a little apprehensive, and one of the first questions I often hear from these clients is, "Is there much crime in this subdivision?"!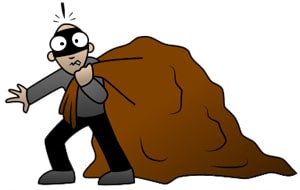 Not wanting to give the perception I am trying to steer potential buyers or discriminate against or for a particular area, I always provide my clients with the list below so they can research for themselves whether or not a subdivision or community is safe for their family.
Note: Although criminals/crime are not one of the protected classes under the Federal Fair Housing Act, it is important for buyers to choose the subdivision/community they want to live in based entirely on their own standards of what a "safe neighborhood" entails.
Keeping our families safe is at the top of every parents list and knowing where to go to check on past crimes and crime rates can help make the home buying process an easier decision. That is just one of the many reasons to employ the services of a well qualified Warner Robins Real Estate Professional!
As always, Warner Robins real estate information is brought to you as a courtesy by Anita Clark, your Warner Robins Real Estate Consultant. When you're ready to buy in Warner Robins or Houston County GA, call me at (478) 960-8055.