Beauchamp Hardware & Supply Inc, is located at 8031 Highway 90, Sneads, FL. Tel: 850-593 -6576. If it is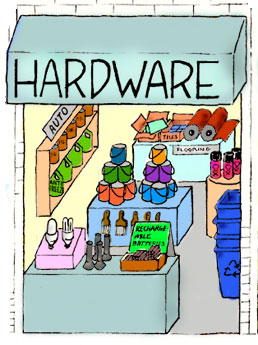 building supplies you need, don't hesitate to drop by. Beauchamps Hardware in Sneads has everything you need.

Beauchamps Hardware is a full service Hardware supply with quality lumber and building materials to complete your project from start to finish. Beauchamps Hardware also has a great selection of lawn and garden accessories and fencing including all your lawn and garden needs.

Beauchamps Hardware will match and custom mix your favorite paint and carries a full selection of exterior and interior paints to suit your needs.

If it is low prices and high quality you are looking for, stop by Sneads, Florida and check out Beauchamps Hardware and ask for the friendly hometown owner Greg Beauchamp.