Simply stated, low home prices and low interest rates make this a great time to become an investor in Montgomery AL real estate. "We haven't seen home prices this low in so many years, coupled with the rates being so low," says Jill Sjolin, an agent in Washington who specializes in investment properties. "When the money is cheap to borrow and the houses are cheap to buy, it's absolutely the best time to invest."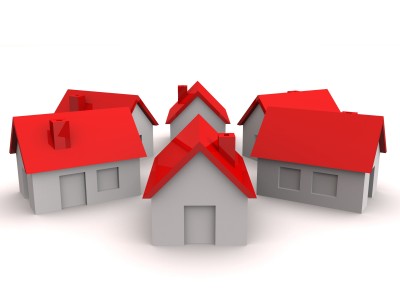 It goes without saying, of course, that the first step in acquiring investment property is to analyze your finances to make sure you can afford it without compromising the security of your other assets. Look closely at your income, savings, and spending habits. Check each of your three credit reports well before you start looking at Montgomery AL real estate or shopping for lenders. Consider tax implications, property taxes, and renovation costs. Online calculators can provide you with a guide to possible financial outcomes of the purchase and rental of an investment property.
The next step is to determine the goal for your purchase. Investment property can yield income two ways--through regular rents and/or capital gains. Most experts advise novices to invest for the long term rather than try for quick flips and to begin with residential Montgomery AL real estate rather than commercial properties. Click here for more tips, including financing options, for first-time investors.
Once you have determined the how? and the why? of your investment transaction, you move on to the where? Locating the right property is easier if you work with a real-estate agent experienced in investment property deals who can help you locate promising properties. A second option is to collaborate with a more experienced real-estate investor and close a deal together. In this economy, an experienced real-estate investor may be willing to work with you in exchange for the capital you can provide, giving you the opportunity to glean investment knowledge and experience firsthand.
With foreclosures flooding the real estate market, many investors are hitting the auction circuit looking to capitalize on the next great deal. For those who are new to this venue, there are a few 'rules of thumb' you'll want to keep in mind before placing your bid. PropertyAuctions.com provides detailed information, explanations, and some essential tips for those looking to get in on the auction action.
Search all Montgomery AL Real Estate And Homes For Sale.
Sandra Nickel and the Hat Team have distinguished themselves as leaders in the Montgomery AL real estate market. Sandra assists buyers looking for Montgomery real estate for sale and aggressively markets Montgomery AL homes for sale. Sandra is also an expert in helping families avoid foreclosure through short sales and is committed to helping families in financial hardship find options. For more information you can visit AvoidForeclosureMontgomery.com.
Interested in buying a bank-owned home. Get bank-owned listings alerts FREE!
You can reach Sandra by filling out the online contact form below or give her a call anytime.