Deconstruction, the careful removal of building materials for reuse, has for the past ten years been gaining popularity as an alternative to demolition. Spurred by environmental, aesthetic, and economic concerns, it is an idea whose time has come within the home building and remodeling business.
The preservationist's answer to bulldozing a building and dumping the splintered remains into a landfill, deconstruction involves going room by room, handpicking features to be salvaged: millwork, crown moldings, leaded windows, still-sound kitchen cabinets, crystal chandeliers, and hardwood floors. Items typically salvaged also include bricks, ca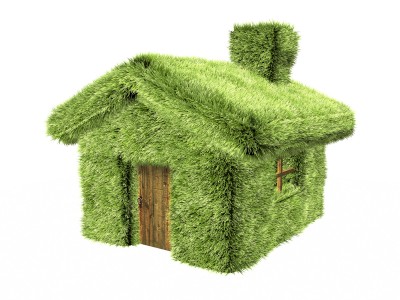 binets, windows, lighting fixtures, and countertops.
The eco-friendly construction and renovation business is growing in popularity not only among do-it-yourself consumers but also in the building and construction sector with contractors and architects. When it first emerged, green building was popular almost exclusively among environmentalists. But now those who want to save substantial dollars on building materials have joined those wanting to reverse the "throw away" trend.
The obvious advantages to such a program are the recycling of valuable resources and the decreasing impact on already over-burdened landfills. Other positive impacts are the economic savings to the re-modelers of Montgomery AL real estate, the ease in procuring municipal permits, governmental training for deconstruction workers, and the cooperative efforts of contractors, suppliers, and homeowners.
Deconstruction stores are rapidly gaining popularity, with over 750 nationwide to date. The inventory of these retail outlets consists of a large variety of items donated by those who are in the process of remodeling their Montgomery AL real estate and surplus materials from distributors and/or manufacturers.
Purchasers of used items generally save one third of the cost, and buyers of new merchandise can save up to one half of the retail price. Other economic incentives for those who donate materials include not having to pay disposal costs (pick up of the items if free) and frequently a tax deduction if the store is charity-based.
Popular stores involved in the deconstruction movement are Habitat for Humanity's Re-store, Build It Green, Green Demolitions, ReNew Salvage, and EcoBuilding Bargains. Check with your contractors to find others near to your Montgomery AL real estate.
Search all Montgomery AL Real Estate And Homes For Sale.
Sandra Nickel and the Hat Team have distinguished themselves as leaders in the Montgomery AL real estate market. Sandra assists buyers looking for Montgomery real estate for sale and aggressively markets Montgomery AL homes for sale. Sandra is also an expert in helping families avoid foreclosure through short sales and is committed to helping families in financial hardship find options. For more information you can visit AvoidForeclosureMontgomery.com.
Interested in buying a bank-owned home. Get bank-owned listings alerts FREE!
You can reach Sandra by filling out the online contact form below or give her a call anytime.