What's happening in Charlotte this Fourth of July?
Raised in the home of a proud Air Force captain, patriotism is something that I sincerely think of daily. I'm incredibly proud to be an American and Independence Day is one of those days each year that I love seeing my fellow Americans so enthusiastic about our freedoms. We're all so appreciative and humbled by those who have given themselves, their families and many, even their lives, to fight for every single one of our freedoms.
Do take 3 minutes to enjoy this video before you check out the Independence Day events in Charlotte for 2012 (below) and have a wonderful and safe holiday!
What's Happening in Charlotte This Fourth of July?
Charlotte Events | July 4, 2012
Uptown 4th of July Spectacular
6 p.m. to 10 p.m.
310 N. Kings Drive
The biggest show around; this spectacular fireworks show in Uptown Charlotte with the city spending $50,000 on the fabulous 20 minute show, is a huge hit each and every year. This show attracts over 250,000 people to the Uptown area and the show can be viewed from miles around. AOL Travel ranked Charlotte's Uptown show the 13th best in America and it never disappoints. Plenty of family-friendly activities are planned for all to enjoy including face painting, watermelon eating contests, sack races, tug of war, live music and plenty to do for adults and children alike. Activities start at 4 p.m. and last until 9 p.m. At 9:30 p.m., the fireworks display begins!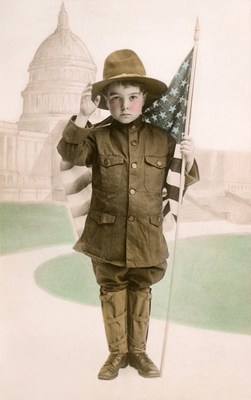 WBT SkyShow 2012
7 p.m.
2280 Deerfield Dr.
Fort Mill, SC 29715
704-357-8071
Locals refer to this one as "the area's biggest and best fireworks show," Get your tickets early as tickets do tend to sell out for this event every year at Knights Stadium following the end of the game between the Charlotte Knights and the Norfolk Tides. The tailgate party starts at 5 p.m. with the first pitch at 7:15 p.m. and a fireworks show will be choreographed to patriotic music immediately following the game (rain or shine).
Independence Day Celebration
11 a.m. to 3 p.m.
The Charlotte Museum of History
3500 Shamrock Drive
704-568-1774
What a great day to learn about the birth of our nation. The Charlotte Museum of History will host colonial games and various activities for the day. Don't forget your picnic lunch and enjoy some fun before the fireworks begin. Museum admission is free.
Shriners International 4th of July Parade
Come see the world-famous Shriners 4th of July parade in Charlotte for free! The whole family will enjoy this spectacular demonstration of patriotism as the Shriners take to the streets of Uptown Charlotte with marching bands, clowns and tiny cars!
www.shrinersinternational.org
U.S. National Whitewater Center Coca-Cola Fourth of July Festival
4, 6 and 8 p.m.
5000 Whitewater Center Parkway
Celebrate the Fourth with a three-day music festival at the USNWC. Admission is free, but, there is a standard $5 parking fee.
4 p.m. – Have Gun, Will Travel
6 p.m. – These United States
8 p.m. – Moreland & Arbuckle
Summer Shootout Series
Charlotte Motor Speedway
Concord, NC
Charlotte Motor Speedway will have a show of fireworks following its Summer Shootout Series.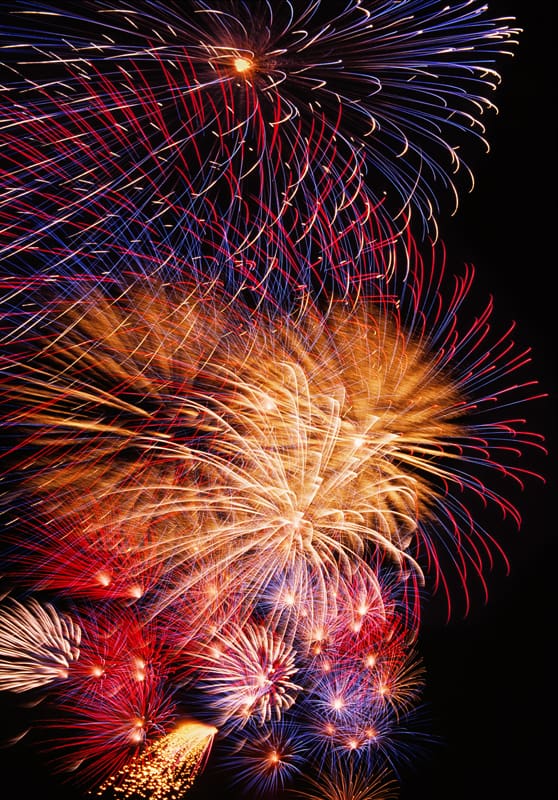 "Nights of Fire" at Carowinds
Carowinds will be hosting their annual "Night of Fire" celebration with a large fireworks display. Active and retired U.S. military personnel are admitted free to Carowinds on July 4 – 9:00 – 10:00
Lake Wylie, S.C.
3990 Charlotte Highway
Lake Wylie, SC
What a great view for a fireworks display! Lake Wylie provides a very large annual display, with the best viewing from the Buster Boyd Bridge area. View the show from the boat landing or from one of several restaurants which provide excellent viewing venues.
Town of Harrisburg
Harrisburg Park
191 Sims Parkway
Harrisburg, NC
Parade at 9 a.m. Games and entertainment 9 a.m. to midnight; fireworks at 10 p.m.
Celebrate the Fourth of July with the Town of Harrisburg's annual parade on Highway 49 at 9 a.m. Then, head to Harrisburg Park for the final day of this year's 4th of July Celebration! Enjoy a variety of music – including the Battle of the Bands Competition – as well as other events, don't miss this full day of fun ending in a sizzling evening of fireworks. www.HarrisburgNC.org
Indian Tail
Crossing Paths Park
Festivities begin at 9:30 a.m. at Indian Trail Town Hall, and the parade begins at 11 a.m.


Read more: http://www.icharlotterealestate.com/independence-day-events-in-charlotte-nc-2012/#ixzz1zfQGEQ9P