What's Happening at Tampa REIA
Meetings, Networking, Workshops, Webcasts, Replays & More...

The Tampa Real Estate Investors Alliance (aka "Tampa REIA") is a new Tampa Bay Real Estate Investors Association for new and experienced real estate investors, real estate entrepreneurs and other real estate professionals who invest and do business in the real estate industry. Our first meeting is on Thursday, July 12th and our first workshop on Saturday, July 14th (See more info below).
If you want to continue being emailed updates on Tampa REIA and our upcoming meetings, webcasts, workshops and more, please Subscribe to Our Email Updates Now.
Subscribe to Our Email Updates Now
and don't miss our upcoming meetings, webcasts, workshops
Tampa REIA's purpose is to help promote our members' real estate investing and business success by providing extremely affordable, high quality, relevant real estate investing information and education, as well as frequent, fun and rewarding real estate networking opportunities. Our goal is to be the premier educational and networking organization for real estate professionals in the Tampa Bay area.
We will achieve these goals through our meetings, special interest groups, networking events, seminars, webcasts, workshops, retreats, bus tours, charity workdays and other member benefits such as big discounts from suppliers such as Lowe's, Sun Belt Tool Rentals, Sherwin Williams, Sears Commercial, Sprint, Nextel, Rent Fast, Build a Sign, Super Smart and our business members and industry partners.
We will also be publishing our brand new newsletter, The Profit, which will be delivered each month a week or so prior to the Tampa REIA Main Monthly Meeting. The purpose of The Profit is to help keep you and our members, friends and followers updated on all the ups and downs of the real estate market; changing laws, rules and regulations; the latest real estate investing techniques, strategies and so much more.
Subscribe to The Profit Newsletter Now
and don't miss a single issue!

Download The Profit for July Now!
Low Res Version (4mb) / High Res Version (14mb)
The Profit is also designed to keep you and our other subscribers updated and informed of all the events and happenings going on at Tampa REIA each month as well as exposing you to a wide variety of speakers, trainers, mentors, experts, vendors and suppliers serving the real estate industry.
Read more about Tampa REIA and The Profit Newsletter >>
Thursday, July 12th @ 6:00 PM in Tampa, FL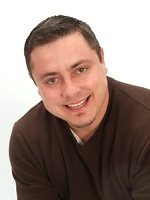 Would you realistically like to retire and live off of your investments in the next 24 months? Does this sound too good to be true? Well, it's not because Robert Woodruff has a 2 year retirement plan for you that he is going to share with us on July 12th!
Robert Woodruff, President of Charleston REIA, is a real estate investing expert who teaches his members and students how to make money by showing them how to quickly and easily identify opportunities in the real estate, personal property, & small business markets.
His personal goal in sharing his specialized knowledge is to help his members and students retire early by teaching them to buy, sell, rent and flip real estate, personal property and small businesses in a manner that is beneficial for all parties involved.
Robert will be out guest speaker at our first Tampa REIA Meeting on Thursday, July 12th at 6:00 PM at the Doubletree Tampa Bay located at 3050 North Rocky Point Dr West in Tampa, FL. There is no charge for our friends, followers and guests to attend this meeting.
On Thursday, Robert will teach you how to:
Invest in low-risk assets
Utilize creative financing to buy and sell
Managing the "risk factors"
How to analyze the numbers
Achieve Infinite Returns
Employ Massive Leverage to Easily Achieve your Dreams
Achieve early retirement in record speed
If you are serious about your investing success and ready to leave the 9-5 rat race behind once and for all or you are tired of working your "full time" investing job, join us at Tampa REIA on July 12th to discover a way out!
Saturday, July 14th @ 9:00 AM in Tampa, FL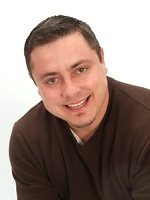 If you want to know how real estate investors find the best deals, this is your chance. At this live event in Atlanta, Tampa or Charleston, Robert Woodruff will teach you how to find the absolute best deals on Real Estate Investments. Robert has been investing for over 15 years and has spent hundreds of thousands of dollars testing out different marketing strategies promoted by the best in real estate. After years of trial and error, he has created an event for investors to learn the top 51 ways to find motivated sellers.
Robert is the President of the Charleston Real Estate Investors Association, national speaker and author of "How to Find Killer Deals" and "The Keys to Cash Flow", member of the National Real Estate Investors Association and the Global Information Network. Robert's specialty is teaching investors how to find single family houses, commercial buildings, mobile homes, and mobile home parks and acquire these properties with little to no money or credit.
The Tampa Workshop will take place on Saturday, July 14th at 9:00 AM at the Doubletree Tampa Bay located at 3050 North Rocky Point Dr West in Tampa, FL. At this one day live event, Robert will show you 51 Ways to find motivated sellers and share with you successful and unsuccessful marketing that he used to build his real estate empire.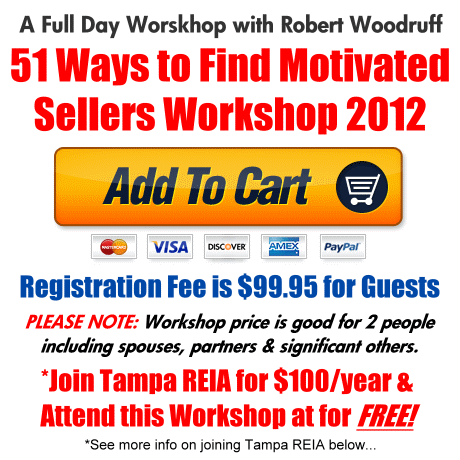 Click here for more info on how to Join Tampa REIA for only $100/year
& attend the 51 Ways Workshop for FREE!
You Will learn...
How to locate and identify motivated sellers
Marketing strategies that cost pennies on the dollar and guaranteed to make your phone ring off the hook
How to talk to a motivated seller and find out what information you need from them
Where to find distressed properties, determine how to deal with any issues and how to discover whether this property is right for you
Negotiate a lower purchase price, over the phone, without ever seeing the property
Scripting needed to talk to a motivated seller and how to get the information you need out of them
This one day live event will reveal real estate investing secrets that have proven, over and over again, to be successful in finding, funding and increasing your real estate portfolio. Remove barriers to your success now... Invent a new mindset for economic security and prosperity for your future. Learn how to plant seeds today and start reaping success tomorrow!