Bellport Long Island | Bellport Day Festival July 2012
Bellport Day Festival - A Taste & Trolley Tour Of Historic Bellport

Presented by Bellport Chamber Of Commerce

Date: July 28, 2012
Time: 11:00am - 5:00pm

Visit the Annual

Bellport Day Festival

on July 28th. You can board The Free Trolley And Visit the Waterfront.
Dress Up In Costume & Be A Star On The Gateway Playhouse Stage.
There will be Italian Feast At Avino's Italian Table - Lobster Bake, Face Painting, Bouncy House At Porter's On The Lane - Japanese Hibachi Performances At Nakama - A Proper English Tea At The Bellport. Clothesline Art Show - Pony Rides, Petting Zoo, Crafts Fair. Live Music All Day. Something For Everyone and Free Admission.

4 Bell Street
Bellport, NY
631-776-9268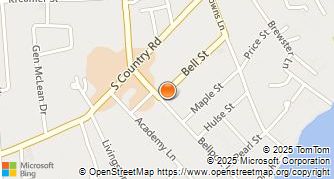 For information, please contact the supporters.
As usual, local events brought to you as a courtesy from Larry & Sheila, Realtors with Charles Rutenberg Realty.
Please check with supporter for all information.
Community event is gathered from organizers and can change without notice, so we advise you to contact organizers directly to confirm all details. Every effort is made to provide information that is accurate. However, information of this community event is subject to change at any time by the organizers.