San Lorenzo Valley Home Sales through June 30, 2012
Because of our proximity to the Silicon Valley, great weather and recreation opportunities, plus relatively affordable prices, the San Lorenzo Valley housing market continues to improve. Many properties get multiple offers, over asking price, and listing periods are fairly short. When I last posted, there weren't enough homes on the market to match buyer demand. In response, we're seeing more regular home sellers begining to put their homes on the market – this is a new trend as some residents have recovered enough equity in their homes to sell, in order to move into a home that better suits their needs.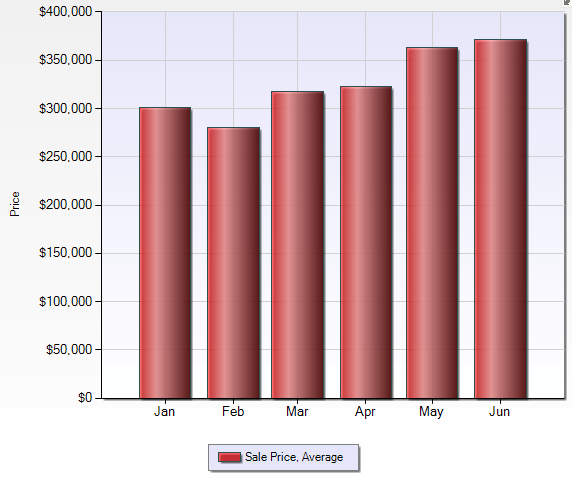 Mortgage rates for a 30 year fixed loan average below 4%, a very appealing proposition to secure ones' future housing costs. First time buyers are a big portion of the market. We're still seeing a large percentage of sales to investor buyers as well, as rental rates are steadily rising.
2012 –year to date (January 1st through June 30th)
122 homes have sold in the San Lorenzo Valley – from Boulder Creek to the town of Felton – so far this year (according to the Multiple Listing Service, areas 34-37). 20 homes sold in June, and the average home price for the month of June rose to $371,714. Average prices have risen over $45,000 from where they were in June of last year at $326,370. The average home is only on the market for about 60 days now, and homes are selling on average for 97% of list price. This is down a bit from the winter; I believe that is because there was so little inventory then (less than 4 months).
So far this year, 19 Homes sold for over $500,000 – of these only 5 were distressed sales.
The most expensive home sold this year remains the 4500 square foot home built in 2000 on acreage in a good Boulder Creek neighborhood that fetched $875,000.
In the first half of 2012, San Lorenzo Valley had 24 short sales, with 37 foreclosures (REOs). The percentage of distressed property sales fell to 50%.
2011 –year to date (January 1st through May 31st)
By May of last year, 97 homes had sold in the San Lorenzo Valley. The average home price was $330,273 for the first five months, and 61 of the homes sold were distressed sales, or 63%.
To find out what your San Lorenzo Valley home is worth now, click here
Here's a classic redwood cabin - a foreclosure I've listed for sale
Call today to tour this fixer upper opportunity in one of Boulder Creek's Best Neighborhoods!
Source: MLSListings.com, Single Family Residential Sales Closed Escrow through 06/30/12, areas 34-37.