How Do I Find A Good Mortgage Lender In Albuquerque

Many first time home buyers and even seasoned home buyers may ask "How do I find a good mortgage lender in Albuquerque?" It's a great question with a multitude of possible answers. You might search online, read the home seller magazines, let your fingers do the walking or just call one from those billboards hanging around town. I'm not necessarily applauding any of these techniques.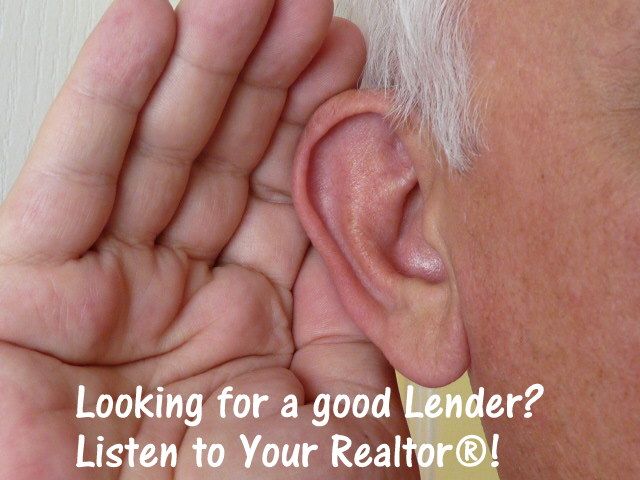 Finding the best loan officer for you and your specific needs is very important and should not be taken lightly. One of the best ways to find a good mortgage lender is by speaking with your Realtor®. Your Realtor® has first hand knowledge of area lenders and their practices. A Realtor® sees both sides of a transaction regardless of the who they represent and gets a good overview of just how a lender is responding to their client, to the REALTOR(s) and the title company. Are they taking care of business in a timely fashion or waiting to the last minute to pull a hat trick. I have seen far too many transaction where the lender's actions have created unnecessary obstacles, were laxidaisy in preparation or just offered horrible customer service. As a borrower you want a lender who is professional, on task, proactive and offers a personal approach to their clients and the other pertinent parties involved in the transaction.

The process of obtaining financing in today's economic environment can be the most stressful and difficult part of the home buying experience. Be prepared and do your homework before hiring the OnlineMortgageGuy.com, speak to your REALTOR® or at least ask friends or family for their referral. It never hurts to speak to more than one not only to compare fees and rates but to be sure you're comfortable and feel connected with that individual.

Remember if you're asking How do I find a mortgage lender?, be sure to speak to a Realtor®

If you are considering the purchase or refinance of an Albuquerque, Rio Rancho or Central New Mexico home call me, John McCormack, Realtor® I would welcome the opportunity to provide you the names of my preferred and seasoned mortgage officers.
How Do I Find A Good Mortgage Lender In Albuquerque